We received a super cute Outmat from
Go Baby
to give away during our
March Madness Sweepstakes
and couldn't resist checking it out and we're so glad we did!
This is definitely one of the most useful products we've seen in a long time. Our Outmat is the pink swirl design as shown and it is so very pink (just as we like things here at Pink Lemonade!).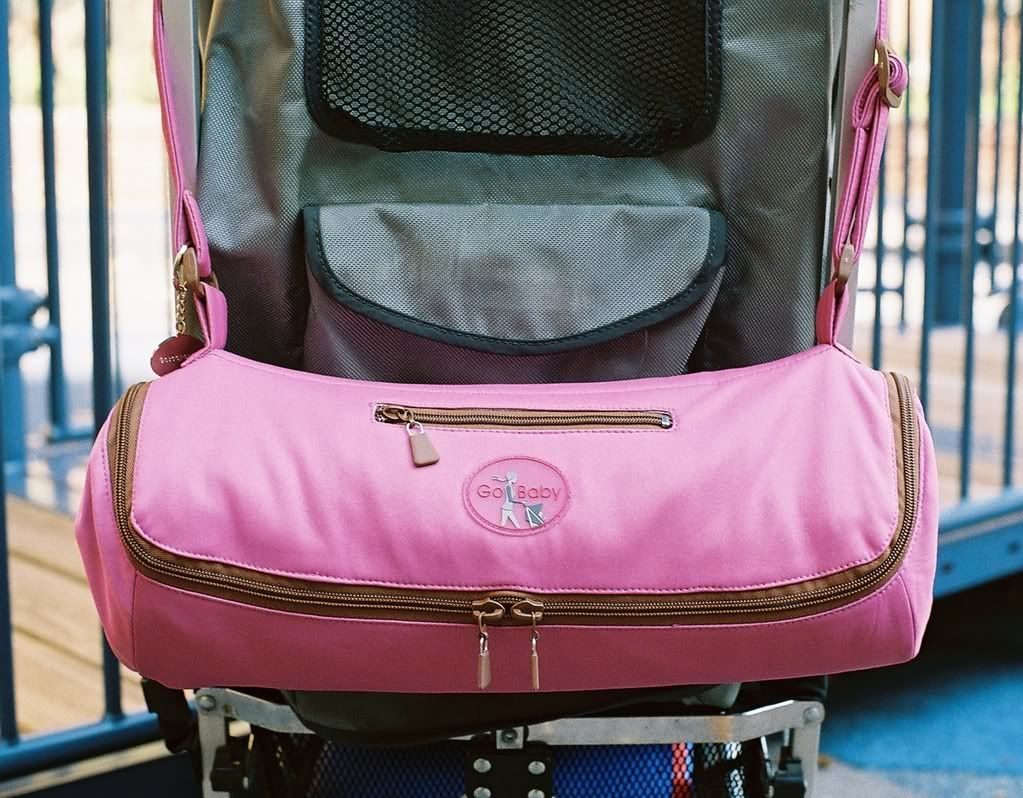 When it's rolled and zipped up, it's a cute little roll with a generous carrying strap - handy for Dad to throw over his shoulder or Mom to hang from the stroller. The fabric is so soft and everything is very well put together. There's even a handy little zippered pocket on the outside (we think it's the perfect place to store an extra pacifier or two or to tuck a few dollars into for when the ice-cream man strolls through the park). Unzipped, the Outmat is even more stylish - it's brown and pink swirly flower pattern is so sweet. It measures a generous 50"x50" - plenty of room for story time in the park, or even an impromptu picnic with Mom! The Outmat is waterproof and washable.
My only question is... Why didn't they have these when my kids were smaller??
We give it a 5 out of 5!
You can enter to win an Outmat just like the one shown during Pink Lemonade's
March Madness Sweepstakes
, or you can visit
Go Baby
and grab one for yourself today in one of three fantastic colors!
Posted by Liz of Pink Lemonade

Featured Weekly on Posh Mama Online Magazine
There are only
SEVEN
more days to enter the March Madness Sweepstakes! Click on the button for details on how to enter to
win one of four fantastic prizes!

Be sure to email all your Questions about your guy to Eric - He'll be answering them
every
most Saturdays! Click on the "Ask Eric" button to email your question now!
--- Eric currently has no question for Saturday, send him a question today.... show him we want to hear from him!
Don't miss an Article! Subscribe to my Blog!