WOW everyone... I feel so fortunate to have so many bloggy friends! I've gotten two awards over the past few weeks and with everyone in the house being sick one after the other, I haven't had a chance to share them with you or to "share the love". So bear with me, this is my attempt at a make-up exam!
I just received this award on Tuesday!
I am so very honored to receive this one - I was nominated by over 25 Posh Mama Members! The Posh Mama Award which was formerly known as "The Poshie" is awarded to Posh Mamas who have been nominated by fellow Posh Mama Members who they feel have had a positive impact on our community. This is so awesome - Thank you to everyone who nominated me!
I received this award last week from
The Vasquez 3
They have a really cute blog - go check it out!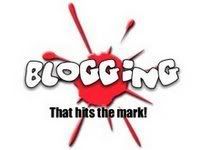 Which I would like to pass along to:
Thanks so much Vasquez 3!!
And now for a new Award: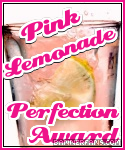 The very first Pink Lemonade Perfection Award goes to:
Well, I hope I didn't forget to thank anyone and I hope everyone will enjoy their new awards!
There's still plenty of time to enter the March Madness Sweepstakes! Click on the button for details on how to enter to
win one of four fantastic prizes!

Be sure to email all your Questions about your guy to Eric - He'll be answering them
every
most Saturdays! Click on the "Ask Eric" button to email your question now!
--- Eric currently has no questions for Saturday, send him a question today.... show him we want to hear from him!
Don't Miss an Article!... Subscribe to my Blog!