Friday is
finally
here again! The end of the work week... the beginning of the weekend.... the day to grab some totally great freebies!! Don't miss out all the great goodies - grab them while they last:
Alice Woodrum
Salon wants you to try their shaping spray (it says "with purchase", but the forms goes through without - we'll see if it actually comes!)
Grab a free copy of The Complete Idiot's Guide to Wine from
Best Deal Nutritionals
.
Do you live in Colorado (or are you planning a trip there this summer?)... Well, the
Colorado Tourism Office
wants you to have a "Let's Talk Colorado" T-shirt (only catch, you have to actually go pick it up!)
Grab a free bottle of
Country Bob's All Purpose Sauce
.
Folgers
is trying, once again, to get us to try their new gourmet coffee.
Sally Hansen's wants to know
what kind of "Sally" you are
. Take the quiz (button at bottom) and find out - they'll send you a sample!
Heavy Putter
wants you (or your guy) to have a nifty pair of golfing boxers (sure... you see guys on the golf course in
just
boxers all the time... don't you??) - just fill out the info and they'll send them to you!..
you've tried out a new putter recently... haven't you
??!!
It's never too early to start thinking about Christmas!! (it is
less than six months away
, you know!)...
Holidays at Home
wants to get you thinking in the holiday spirit with a free Christmas ornament when you sign up for their newsletter!
Origins
wants you to try their products! Print out the page and take to your nearest Origins counter for your free samples.
Take this quiz for a free sample of
Pledge Multi Surface Spray & Dust
.
While you're at the mall picking up your Origins samples, stop by the
Wet Seal
- take this coupon with your for a free Chilosa Tank.
Doesn't everyone love sunflower seeds? Take a survey and grab a free sample of
Spitz
sunflower seeds!
This one's pretty funny.... Click on "Settle" and take the quiz for a free pack of
Stride Gum
(I chose the swiss alps yodeler guy - funny video).
Join the
TNT Fireworks
Family Fun Club... I mean, who doesn't like pretty colored explosives?? Sorry, with your club membership, you won't get any thing that goes "
boom
", but you
will
get a TNT® Poster, a TNT® Sticker, a TNT® Magnet, TNT® Tattoos, Plus More!
Grab a free
American Greetings
Greeting Card from Walmart.
Enjoy your goodies for the week!
Turning Lemons into Pink Lemonade!

Posted by Liz of Pink Lemonade

Featured Weekly on Posh Mama Online Magazine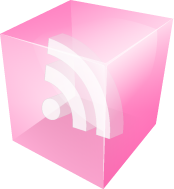 Don't miss a Thing! Subscribe to Pink Lemonade's Feed

Subscribe to Pink Lemonade by Email
Be Sure to enter our Premium Advertising Contest (Details are
Here
)