D
o you have funky feet?.... Maybe it's time for your next pedicure... Don't just settle for the old pumice stone and whirlpool footbath - take a cue from the Japanese and go with a "Fish Pedicure".
Yes, it does sound a little odd, but it's the next trend in foot care. Some salons across the country are now offering a pedicure that features cute little "doctor fish"... Technically called garra rufa which are native to Turkey. The small fish swim around in a shallow pool swimming peacefully until someones feet take the plunge... then it's feeding time. These fish feed upon the dead skin, leaving feet smooth and soft, free of calluses and dry skin. Treatments usually run about $25 for 15 minutes but proponents swear by the little guys.
The session is said to feel "tingly" or "tickly" (I guess an animal feeding off from your skin would be a bit "tickly"), but definitely not uncomfortable or painful.
In Japan, the fish are even used to treat Psoriasis and other skin conditions - some Japanese studies have show "significant improvement" in the condition of psoriasis patients skin after the treatments.
The future of skin care doesn't come in a jar or a tube. It isn't a scrub or a peel -it's simply a little tiny fish that loves to feed on your dead skin!
Turning Lemons into Pink Lemonade!

Posted by Liz of Pink Lemonade

Featured Weekly on Posh Mama Online Magazine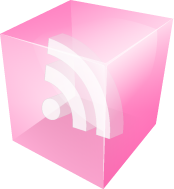 Don't miss a Thing! Subscribe to Pink Lemonade's Feed

Subscribe to Pink Lemonade by Email
Be Sure to enter our Premium Advertising Contest (Details are
Here
)
We also have a new poll in our suggestion box! Simply click on
"Suggestions"
in the top menu bar - Vote Today!!