F
riday is
finally
here again!... Well, it's not
actually
Friday, it's Thursday - but we're posting our goodies today because of the Holiday tomorrow. It
is
the end of the work week, though... the beginning of the long Holiday weekend.... the day to grab some totally great freebies!! Don't miss out all the great goodies - grab them while they last:
Escada
has a new fragrance - Moon Sparkle, give it a try!
Want to find out what restaurants offer free kids meals?... Go to
Kids Eat Free
for a state by state list.
How do you know if your air purifier is producing ozone, a known lung irritant? Test it with an
OzoneWatch
. OzoneWatch is a simple, effective, convenient and inexpensive test for ozone. Each OzoneWatch kit contains 2 One-Hour Tests in a vacuum-packed pouch.
Amp
Energy Drink wants you to get your name on Dale Jr.'s racecar. Simply sign up (the box to sign up is on the right side - after you click, they will give you a code to enter, today it is DALEWINS)
Dream Baby CD
has a free download of "Itsy Bitsy Spider" (scroll all the way to the bottom - left side).
Remember those cute little blue and white boxes of
Jiffy
Baking Mixes? Send away for their cookbook to learn lots of new ways to use them.
This one will take a bit of work on your part... but it's for something free! On July 11th, if you dress like a cow and go to any
Chick-Fil-A
, they will give you a free meal!
Extra Fruit Sensations Gum: Free gift from Extra Fruit Sensations
Text EXTRA to 467467 to get a sweet package of all four new Fruit Sensations flavors gum. Available July 1-31 Found in Cosmo girl.
Cinemark
Cinemas is running their Summer Movie Clubhouse. You can purchase of book of 10 tickets for $5.00 or individually for $1.00 per ticket (to selected kids movies - see website for details).
Kiwi Magazine
is offering a sample of Explorer's Bounty Coffee.
Do you love olives?
Lindsay Olives
has a cookbook for you!
Coke is offering a free
Coke Zero
if certain NASCAR drives win at the Daytona Intenational Speedway on July 5th.
Try
Remergent
skincare.
July 11th is
Slurpee
Day - free 7.11oz slurpees at participating locations (see website for locations).
Try the new scents of
Snuggle
(I love the peach blossom one!).
Try a free sample of
Just Like Sugar
... Is it really "Just like sugar"?... I guess we'll have to try it to find out!
Grab a sample of
Nivea
Extreme Comfort Shave gel for your guy.
While you're getting guy things, try some
Old Spice
Shower Gel.
Try
Ponds
Clean Sweep wet towlettes.
Turning Lemons into Pink Lemonade!

Posted by Liz of Pink Lemonade

Featured Weekly on Posh Mama Online Magazine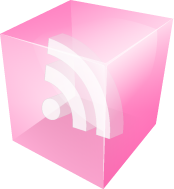 Don't miss a Thing! Subscribe to Pink Lemonade's Feed

Subscribe to Pink Lemonade by Email
Be Sure to enter our Premium Advertising Contest (Details are
Here
)
We also have a new poll in our suggestion box! Simply click on "Suggestions" in the top menu bar - Vote Today!!