F
riday is
finally
here again!
Pink Lemonade is on a Mental Vacation for the next couple of weeks (Acutally, it's virtually impossible to do many time sensitive posts with two kids
and
Mr. Pink Lemonade home for the summer!).
We're running "The Best Of..." on Weight Loss Wednesdays and since Friday Free Stuff is a time-sensitive post, we can't exactly run previous posts as the offers might not still be available.
We'll be back August 1st with all of your favorite freebies.... until then...
Enjoy your Summer and be sure to look for all the freebies again starting
August 1st
!
Turning Lemons into Pink Lemonade!

Posted by Liz of Pink Lemonade

Featured Weekly on Posh Mama Online Magazine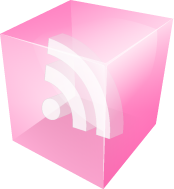 Don't miss a Thing! Subscribe to Pink Lemonade's Feed

Subscribe to Pink Lemonade by Email
Be Sure to enter our Premium Advertising Contest (Details are
Here
)
We also have a new poll in our suggestion box! Simply click on
"Suggestions"
in the top menu bar - Vote Today!!