I
t's Happened Again!....
For the second time in a little over a week, some cra**y spam site has stolen one of my articles... UUUGGGGHHH!!!
Yes, they try to be all sly and mix in their own stuff between paragraphs of my stuff - but it's still word-for-word my articles! And the one that showed up today was yesterday's Friday Free Stuff post which, essentially, said nothing!
There's nothing that makes my blood boil more than to open a google-alert only to see that someone has stolen my stuff (and used my pictures, signature, tagline... all of it!) and mixed it in with a whole bunch of porn - Does anyone have any suggestions to stop this?? I sent an email asking them to remove it and with the first one, I got a reply from the site-hosting people saying that they will make them take it down, but today's I can't seem to be able to find a way to contact them. This is sooo terribly frustrating!!
Turning Lemons into Pink Lemonade!

Posted by Liz of Pink Lemonade

Featured Weekly on Posh Mama Online Magazine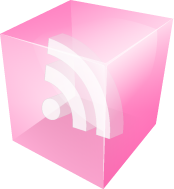 Don't miss a Thing! Subscribe to Pink Lemonade's Feed

Subscribe to Pink Lemonade by Email
Be Sure to enter our Premium Advertising Contest (Details are
Here
)
We also have a new poll in our suggestion box! Simply click on
"Suggestions"
in the top menu bar - Vote Today!!