Y
esterday, Mr. Pink Lemonade proved to us that he is, indeed a Superhero in his own way...
We had been to the market earlier in the day and purchased some great steaks to grill for dinner. Mr. Pink Lemonade (Eric), had just been to have the propane tank for the grill filled so he wouldn't have to worry about running out of gas before the steaks were cooked to perfection.
The afternoon was quite warm and the girls were in the pool for their evening swim. Our usual "cocktail hour" music was playing on the iPod (Dean Martin, Martin Denny, you know uber cool, lounge music) - I had just poured Eric and Myself a glass of wine to sip while the grill was heating. The gas tank started making this sort of "vibrating noise" and fire started coming from the valve. I hurried the girls into the front of the house and Eric grabbed an oven mitt to try to turn off the tank before it got too hot & blew. I had the phone in my hand, ready to dial 911 when he came in and had turned it off.... whew!
Eric had burned his wrist and hand (the oven mitt had actually melted in places), but he got it turned off before a tragedy had occurred... If the tank had blown up, he would definitely had been killed - it was a pretty scary few moments, but turned out okay in the end.
I slopped tons of fresh aloe from a plant on his burns and his hand and wrist seem to only be slightly pink today - he says they don't hurt. Yep, yesterday, Eric was not just a Dad & Husband... but Mr. Super Pink Lemonade!
Turning Lemons into Pink Lemonade!

Posted by Liz of Pink Lemonade

Featured Weekly on Posh Mama Online Magazine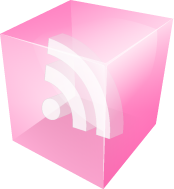 Don't miss a Thing! Subscribe to Pink Lemonade's Feed

Subscribe to Pink Lemonade by Email
Be Sure to enter our Premium Advertising Contest (Details are
Here
)
We also have a new poll in our suggestion box! Simply click on
"Suggestions"
in the top menu bar - Vote Today!!