W

elcome to Pink Lemonade's Weight Loss Wednesday!
July is traditionally the family's month to vacation - be it just lots of trips for the day or an actual "vacation". My brain certainly needs a vacation from the weight loss game for the month, so during the month of July, Pink Lemonade will be featuring some of our previous weight loss tips. We'll be back in August with many more weight loss info.... Enjoy today's "
Best Of - Weight Loss Wednesday
"....
Today, we're going to talk about breakfast.
Breakfast is the most important meal of the day - especially if you're trying to lose a few extra pounds. After recharging all night long, your body needs fuel to get it going again - if you skip breakfast, your body thinks it is starving and your metabolism will suffer (you body doesn't want to use any more fuel than it has to - it doesn't know when it might get food again!). Skipping breakfast not only causes your metabolism to slow, but your blood sugar drops - you get hungry and have less energy. For the rest of the day you have set yourself up to impulsively snack (often on foods that are sweet and high in fat) or eat bigger portions than you normally would.
Here are some easy (and healthy) breakfast ideas:



Steel Cut Oatmeal

(if you have a Trader Joe's around, they have individual microwaveable servings). Add some ground flaxseed and maybe some slivered almonds. Top with a healthy fruit of your choice - yummy!



Scrambled Egg Beaters

- all of the protein without the cholesterol! Add a few sauteed veggies (or, for a treat, a little low-fat cheese), top with fresh salsa (not that catsupy bottled kind) and you'll be ready for a full morning.



Cottage Cheese

- top it with some healthy fruit, maybe a few nuts, sprinkle with cinnamon and drizzle with honey - easy!



A good low-fat, low-sugar granola

(My favorite right now, is Nature's Path pumpkin seed granola) over low-fat vanilla yogurt - I think I could eat this every morning.



Don't forget the Smoothie!

One of my favorites is from Leanne Ely, The Dinner Diva at Saving Dinner - Here is her video on how to make the perfect smoothie (It will be soo good for you and you won't even know it!)
So, tomorrow morning when your eyes pop open, don't just rush around, take some time to feed your body so that it can do all the things you expect it to. You'll feel better, and you'll probably drop a few pounds if you keep it up!

"Never work before breakfast; if you have to work before breakfast, eat your breakfast first." ~ Josh Billings (Henry Wheeler Shaw) (1818-1885)

Turning Lemons into Pink Lemonade!




Posted by Liz of Pink Lemonade

Featured Weekly on Posh Mama Online Magazine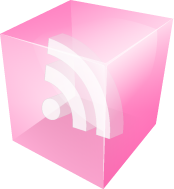 Don't miss a Thing! Subscribe to Pink Lemonade's Feed


Subscribe to Pink Lemonade by Email


Be Sure to enter our Premium Advertising Contest (Details are Here)

We also have a new poll in our suggestion box! Simply click on "Suggestions" in the top menu bar - Vote Today!!