W

elcome to Pink Lemonade's Weight Loss Wednesday!
July is traditionally the family's month to vacation - be it just lots of trips for the day or an actual "vacation". My brain certainly needs a vacation from the weight loss game for the month, so during the month of July, Pink Lemonade will be featuring some of our previous weight loss tips. We'll be back in August with many more weight loss info.... Enjoy today's "
Best Of - Weight Loss Wednesday
"....
We all know that exercise is a vital component of any weight loss program... but if you're anything like me, you find traditional exercise boring and redundant. I have been searching for something that will be able to hold my attention while helping me keep fit
and
have fun... I think I've found it - and it's name is
Wii Fit
.
You see, the main component of this "game" is a plastic board (akin to those step-aerobic boards of the 90's, only flatter), called the
Wii Balance Board
which acts as the game's controller. It registers players' movements as they're prompted to bend, flex and turn with the game. It will track your weight and BMI and even provide colorful charts and graphs to track your progress.
When the
Wii
game system was first introduced, Wii Sports, which comes packaged with the game console, was all the rage in fitness. It features games such as tennis, baseball and boxing which
do
, actually, get your heat pumping at a pretty rapid pace if you're playing the game as if you were really there. Websites touting Wii Sports' weight loss capabilities popped up all over the net and, yes, even
I
bought into it. It was over the long run, however, that I found punching out a bobble headed Mii just didn't really hold much appeal, so I abandoned my quest for fitness with the Wii.
Until now... Wii Fit combines Yoga, Balance Games, Strength Training and Aerobics, all into a fun video game session. I am not a big fan of high impact, "in your face" kinds of exercise - I'm perfectly happy with a nice session of Pilates - but never get the time to get to a session. With the Wii Fit, I can snowboard, or walk a tight rope and then settle in for a nice session of Yoga. I'm so excited for the release of
Wii Fit
!

If you would like to see just how the new Wii Fit works without the investment, check out the
Wii Fit Movement
page and see where Nintendo will be bringing the Wii Fit to a festival near you, for everyone to try.
Turning Lemons into Pink Lemonade!

Posted by Liz of Pink Lemonade

Featured Weekly on Posh Mama Online Magazine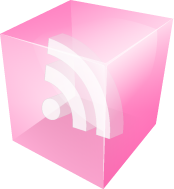 Don't miss a Thing! Subscribe to Pink Lemonade's Feed

Subscribe to Pink Lemonade by Email
Be Sure to enter our Premium Advertising Contest (Details are
Here
)
We also have a new poll in our suggestion box! Simply click on "Suggestions" in the top menu bar - Vote Today!!