L
iz is on a "Mental Summer Vacation" for the next couple of weeks... Please enjoy
The Best of Pink Lemonade
...
Right as we were getting ready to leave for school yesterday, a Hot Air Balloon landed in the parking lot behind our house. The girls had to rush outside to watch it land...
We didn't get pictures of the entire process of putting the balloon away because we were already going to miss morning assembly, but I thought everyone might like to see what it's like.
Turning Lemons into Pink Lemonade!

Posted by Liz of Pink Lemonade

Featured Weekly on Posh Mama Online Magazine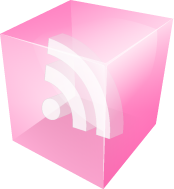 Don't miss a Thing! Subscribe to Pink Lemonade's Feed

Subscribe to Pink Lemonade by Email
Be Sure to enter our Premium Advertising Contest (Details are
Here
)
We also have a new poll in our suggestion box! Simply click on
"Suggestions"
in the top menu bar - Vote Today!!