Last week, I wrote about Little Miss Lauren's "Gymnastic Quest" (An Olympic Dream). Last Friday Lauren was doing a makeup gymnastics class because we were in Las Vegas when her regular class was held. About halfway through, she ran over to me to say that her teacher wanted to talk to me after class... My immediate thought was that I had been watching her the whole time, what had she done to get into trouble?

Well, it turns out that she was not in trouble at all...

In women's gymnastics there is a program called TOPs (Talent Opportunity Program), it is an invitation-only program and Friday afternoon, Lauren was invited to join the TOPs program at her gym. This is pretty exciting, because as I had stated earlier, she was not being challenged enough at her classes and needed something more that did not necessarily, at seven years old, involve competitive gymnastics. The way that her teacher explained it was that if she completed the program and passed her tests, at 11 years old, she would be eligible to skip the Jr. Olympic program and go directly to national competition. I'm not sure if it's quite that simple, but it's very exciting that Lauren was invited to participate.

Of course, I had to check the internet to see what this was all about and this is what I found:

TOPs (Talent Opportunity Program), is a talent search and
educational program
for female gymnasts ages 7-11 and their coaches.

Benefits of the TOPs Program :

Identify talented gymnasts 7-11 years old.
Educational opportunities for coaches and athletes.
Assist coaches in the development of these athletes by
enhanced access to the best gymnastics authorities available along with
other training and performance opportunities.
Gives athletes goals for strength and flexibility.

Structure of TOPs Program

All athletes 7-11 years old participate in a State Testing
in the physical abilities tests.
Athlete's scores from the State Testing are tabulated along
with the rest of the States in the country.
7-8 Year Olds - Based on their State Testing score these
athletes may qualify to diamond level. Diamond level indicates they were in
the top percentage of the country and one of their coaches has the
opportunity to travel to the National TOP Training Camp in December.
Athletes 7-8 years old ONLY participate in State testing and ONLY do
physical abilities testing.
9-11 Year Olds - Based on their State Testing score these
athletes may qualify to National Testing in October. At National Testing
athletes will be required to test the physical abilities test again, along
with Basic Gymnastics Skills Tests.
Based on their National Testing score athletes 9-11 years
old may qualify to participate in the National TOPs Training camp in
December held at National Team Training Center in Houston, Texas.
At the National TOPs Training Camp athletes and coaches
will have the opportunity to work with the national staff
Of course, this does not come without a price - almost double what we're paying now - (
a huge oooowwwccchhh to the wallet
), but I'd hate to hold her back if she's truly talented just because of money.
I'm so very proud of Little Miss Lauren - let's hope she doesn't get bored and decide to play soccer or something in a couple of years! (not that there's anything wrong with soccer).
Turning Lemons into Pink Lemonade!

Posted by Liz of Pink Lemonade

Featured Weekly on Posh Mama Online Magazine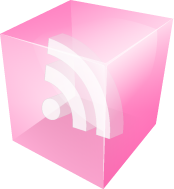 Don't miss a Thing! Subscribe to Pink Lemonade's Feed

Subscribe to Pink Lemonade by Email
Be Sure to enter our Premium Advertising Contest (Details are
Here
)
We also have a new poll in our suggestion box! Simply click on
"Suggestions"
in the top menu bar - Vote Today!!