F
riday is
finally
here again! The end of the work week... the beginning of the weekend.... the day to grab some totally great freebies!! Don't miss out all the great goodies - grab them while they last:
Our Friends at Walmart have the following free offers for you this week:
Meow Mix
Benefiber To Go
Tide Total Care Detergent
The Ali Weight Loss Book "We Lost It"
Oatmeal Crisp Cereal
Do you love Subway Sandwiches? If you do, it's your lucky day! Sign up for Subways
Sub Fan Club
. You'll get awesome offers PLUS... they'll email you a coupon for a free sandwich when you buy a drink (can you beat that!)
Always has a new
Infinity
pad - Get powerful absorbency like you've never experienced before. TRY IT FREE AND BELIEVE (that's what the offer says, anyway)!
Get a free bookmark from
The New Yorker
Magazine.
Get a free sample of
Eucerin
Redness Relief.
Get a free Family Value based film from
Feature Films for Families
note: This is what is says at the bottom (
We will call you to help you pick out what free film will be best for you & those watching. We want you to see for yourself that we are a great resource for wholesome family value entertainment that you can trust!
) but if you don't mind chatting with them for a few minutes you'll get a free DVD!
Get a free T-Shirt and Hat from
Reward Universe
.
Grab a free sample of
Head & Shoulders
Shampoo.
Do your kids love Hannah Montana? Mine certainly do! Our good friends at Walmart have arranged for you to schedule a free call from
Hannah Montana
! She'll give your kiddo a call to get them ready for the first day of school and many more occasions (and you can schedule as many calls as you'd like for FREE!). Walmart did this last year with High School Musical and the calls actually come, just as planned (the girls were ecstatic!)
Get a free 64-count popup tub of Huggies® Soft Skin® Shea Butter Baby Wipes from
Martha Baby Steps
.
Nature Made
Vitamins is giving away a free 14 day sample of their new Liqui-Calcium.
Neutrogena
wants you to try their Acne Stress Control Power Clear Scrub.
Fiber One
is giving away a cereal sample, an oats and chocolate bar plus $3 in coupons for signing up for their email newsletter.
Have you seen those movie rental kiosks in places like grocery stores? Well, they're called a Redbox and if you sign up for their email network, they'll send you the code for a
Free One Night Rental
, plus, if you sign up for the SMS (text message) network I understand you'll get several free rentals (this is not confirmed, but if you get free text messages, it's worth a try). I see free codes for rentals all over the place, I'll try to post them on days when I see them (instead of just on Friday).
Iams
wants your pet to be super healthy. They'll even send you a coupon for a free bag of pet food!
Pick up a sample of new
Stetson Fresh
for your guy.
Fisher Price is giving away a free
GeoTrax
DVD! (It says it will take 12-14 weeks for shipping, so it should be here just in time for stocking stuffing!)
Clean & Clear
has some Morning Burst Oil Absorbing Sheets for you to try.
Fresh To Go
is offering samples of their healthy drinks.
Try a sample of
Sundance Teas
.
Brighten up your look this season with yesStyle, your local guide to stylish living. From decorating to accessorizing, yesStyle shows you how and where to add a splash of spring - get a free
1 year Subscription
.
Enjoy your Samples for the week!
Turning Lemons into Pink Lemonade!

Posted by Liz of Pink Lemonade

Featured Weekly on Posh Mama Online Magazine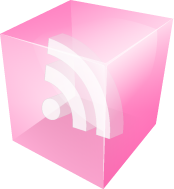 Don't miss a Thing! Subscribe to Pink Lemonade's Feed

Subscribe to Pink Lemonade by Email
Be Sure to enter our Premium Advertising Contest (Details are
Here
)
We also have a new poll in our suggestion box! Simply click on
"Suggestions"
in the top menu bar - Vote Today!!