F
riday is
finally
here again! The end of the work week... the beginning of the weekend.... the day to grab some totally great freebies!! Grab them while they last:
On September 1st,
Chick-Fil-A
is giving away a free three count order of chicken strips if you come in wearing at least one item of football clothing!
Keep your pet safe with this free
ASPCA
Pet Safety Pack.
Get a Free pack of Post-its with
Digilake
Logo.
Try
Purex's
new fabric softener.
Grab a free recipe book entitled "Feed Our Kids Well", from
Ragu
.
Get free movies from
Car Angel
.
Kids looking for something to do? Print your own
Paper Toys
.
McDonald's
id giving away free chicken sandwiches with the purchase of a drink, print a coupon!
Everybody loves
Monopoly
, but what do you do when the money is lost?? Print your own official monopoly money, of course!
Grab a sample of
Neutrogena
Oil-Free Acne Wash Pink Grapefruit Foaming Scrub.
Nurtured Pets
wants to send you a sample of their "Anti-Lick" strips to stop licking and chewing of anything!
Take the
Natural Beauty Quiz
and get a free Natural Beauty Package (I'm not sure what's in it...)
Our friends at Walmart are sending out full size rolls of
Scott
bathroom tissue!
Sign up for the
BORBA Skin Care
catalog and they'll send you a free gift too!
Calistoga Water
wants to know which type of water you prefer... sparkling or still? Take their quick quiz and they'll send you a coupon for a free four or six pack of any calistoga beverage.
Do you have a new puppy?
Eukaneuba
would like to send you a new puppy pack, including a puppy training DVD!
Christina Aguilera has a new perfume
"Inspire"
grab a sample.
Fiber 35 Diet
wants to send you a free FitSmart bar!
Walmart has samples of the new
Cascade
all-in-1 action packs (scroll down for free sample button)
Turning Lemons into Pink Lemonade!

Posted by Liz of Pink Lemonade

Featured Weekly on Posh Mama Online Magazine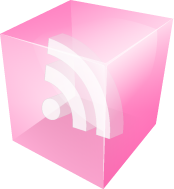 Don't miss a Thing! Subscribe to Pink Lemonade's Feed

Subscribe to Pink Lemonade by Email
Be Sure to enter our Premium Advertising Contest (Details are
Here
)
We also have a new poll in our suggestion box! Simply click on
"Suggestions"
in the top menu bar - Vote Today!!