F
riday is
finally
here again! The end of the work week... the beginning of the weekend.... the day to grab some totally great freebies!! Grab them while they last:
Do you have a dirty computer screen?
Clean your Screen
wants to send you a free screen cleaner!
Plan ahead for next year -
Woman's Health
is giving away free 2009 calendars.
Looking for a healthy sugar alternative? Try
Sun Crystals
Grab a geotourism map from
Crown of the Continent
. (Click on the green bar above the map)
Just in time for Back-to-School... a set of three erasers from
Mail Finity
.
Cool off with a free ice cube tray from
Red Square Vodka
- 21 and over only! (After entering your birth year, click "Giveaway" in the top menu bar).
Seventeen
Magazine has a coupon for a free Tank Top from Wetseal!
The only people who don't L.O.V.E.
Ikea
are people who just plain haven't been there before. Now, there's another reason to love them - Every morning from Aug 30th through Sept 1st, until 10:30am, Ikea will give you free breakfast (coffee too)!!! (scroll down to see offer)
Teach your kids fun ways to learn healthy habits with this exciting booklet filled with games, puzzles, pictures and more-brought to you by the makers of
Lysol
and the National Association of Pediatric Nurse Practitioners (NAPNAP). Learn about healthy eating with crossword puzzles, play the road safety maze, connect the dots to discover healthy teeth and gums, and more! (See #2 to have them mailed to you instead of downloading them - and wasting your own ink!)
Become a BuzzMama and spread the word for (and try out)
Mabel's Labels
Could your guy use a little "extra protection"?? Send for some
Degree for Men
.
Do you remember how exciting it was every holiday season to see the
Sears
Christmas Wishbook come in the mail? Order one for your kiddos... relive the magic!
Grab four free issues of
O
Magazine.
Our friends at Walmart have the following freebies for you this week:
Cottonelle
Fresh Wipes
Gain
with Baking Soda
There you have it - This week's Freebies... Enjoy!
Turning Lemons into Pink Lemonade!

Posted by Liz of Pink Lemonade

Featured Weekly on Posh Mama Online Magazine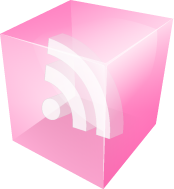 Don't miss a Thing! Subscribe to Pink Lemonade's Feed

Subscribe to Pink Lemonade by Email