Dear Speedy,
I never thought I'd feel this way about a major appliance – but I love you, my new washer. Your nickname is Speedy and you're so white and shiny… the little lights on your face are so festive and pretty. There's even a window in your front so if our television ever goes out, we can watch the laundry tumble in your eco-friendly sudsy water.
The best thing about you, my new washer, is that you holds tons (i.e. lots and lots
and
lots) of clothes – Like twice as much as my old washer, Poky, with the dorky agitator in the middle (and he was supposed to be a large one…
That's what they all say
!) Before you came into my life, Speedy, I had to do at least one, if not two loads of wash every day, five or six days a week – now you tear through my laundry so fast, I only have to wash twice a week! I can get through everything that needs washing in just a few hours a week – No more Mount Washmore! No more looking for something that is lost in the wash pile. Our closets are full, in fact, I'm running out of hangers – we always have something to wear and my Little Miss Lauren our resident fashion diva is ecstatic.
Yes, Speedy, I love you (but don't tell Sparky, the new stove - he'll just get jealous). You have made my life so much simpler – who would have though that this was possible by merely switching my washer? Please send your brother, Spiffy, the dryer to come and live with us also – our old dryer just isn't cutting it anymore and I'm sure you'd want to be with others of your own kind.
Love,
Liz
Turning Lemons into Pink Lemonade!

Posted by Liz of Pink Lemonade

Featured Weekly on Posh Mama Online Magazine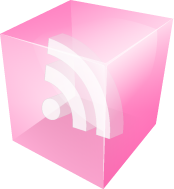 Don't miss a Thing! Subscribe to Pink Lemonade's Feed

Subscribe to Pink Lemonade by Email
Be Sure to enter our Premium Advertising Contest (Details are
Here
)
We also have a new poll in our suggestion box! Simply click on
"Suggestions"
in the top menu bar - Vote Today!!