M
y Little Miss Lauren has decided that she is going to the Olympics. I've written about her love of gymnastics before (
My Shining Star
) but watching the Olympics has taken her love of gymnastics to an obsession.
It wouldn't surprise me in the least if in 2016, the "
Fam
" is trekking off to whatever city is chosen (Rio de Janeiro, Tokyo, Madrid or Chicago) by the IOC. Just last week her teacher told me that she really should be in a higher class as she was being "held back" by the average-skilled kids.
We've told her that after she spends her first year of "big girl school" (first grade) getting used to a
real
school schedule, she can go onto the team when school is out for the summer.
In the meantime, I'm going to try to find a higher skilled class that isn't part of the team program for her to participate in so she can build her skills without having to spend 2x a week for 2hrs per session at the gym.
Yes, my Shining Star is positive that she will be the next Shawn Johnson (her idol) or Nastia Liukin - and who knows - she very well might be...
Turning Lemons into Pink Lemonade!

Posted by Liz of Pink Lemonade

Featured Weekly on Posh Mama Online Magazine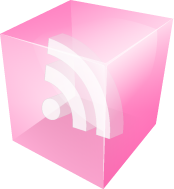 Don't miss a Thing! Subscribe to Pink Lemonade's Feed

Subscribe to Pink Lemonade by Email
Be Sure to enter our Premium Advertising Contest (Details are
Here
)
We also have a new poll in our suggestion box! Simply click on
"Suggestions"
in the top menu bar - Vote Today!!