S
ummer has been kind of... well, boring around the Pink Lemonade house. With Summer School and Tutoring and Gymnastics lessons and Riding lessons our "available dates" have been few and far between. Taking a big trip this year was out of the question, but a short trip was definitely an option... where should we go?... when should we go?... The decision was sort of made for us a few weeks ago with a phone call from my Mom. It went something like this:
Mom:
Tell Eric the Star Trek Experience in Las Vegas is closing.
Me:
No Way, that can't be true... I'll check it out & let him know, thanks.
Me:
Eric, Mom says the Star Trek thing in Vegas is closing.
Eric:
No Way... That can't be true!
(
Eric frantically rushes to the computer to check the authenticity of this rumor
)
Eric:
(In a despondent tone of voice)... It's true (very sad look on Eric's Face)
Me:
Well, we'll just have to go one last time before it closes.
And so the planning and reserving began
...
Before we knew it Saturday, Aug. 9th had come and we were headed off to Eric's
promised land
... Las Vegas and, more importantly, The Star Trek Experience.
For the next three days, I'll take you with us on that journey... a pilgrimage, if you will to visit Eric's "
Nirvana
", one. last. time.
_______________________________________

Saturday, August 9, 2008:
Today is the day - we're leaving at 8:00am, sharp. Eric says if our bottoms are not in our seats, he's leaving without us. (Could this be because we never leave on time for trips?)
Everyone is in their seat, the luggage is crammed into the car and we're off... but
wait
, I forgot my sunglasses... we're only at the end of our street - turn around and go get them... Okay, we're off...
wait
, we forgot the directions... we're still only at the end of the street - turn around and go get them... Okay, now we're off... for sure this time, it's only 8:15 - we're not
tooo
late.
We've been driving for two hours now, the girls are in a good mood - but because the road is a straight shot all the way - they don't need any dramamine... this means they will be awake the.
entire
. drive. Lauren is not the kind of kid to sit and look at the scenery (Collette is perfectly happy to do so). She
must
play a game - even if it's a made-up one... so we begin our marathon game of "Guess the Movie Character" - it would be easier to guess if she knew the difference between live action movies and animated movies... guess we'll have to work on that one.
We've been driving for almost four hours now - the scenery has gone from towns and cities to a windmill farm to nothing... just brown hills and almond trees. Every fifteen miles or so, an oasis of gas stations and fast food appears, every now and then, a prison, but other than than.. nada...
Out of the blue, a huge cattle feed-lot appears (we can smell it long before we see it). There are thousands and thousands of cows just waiting to be big enough to be a Big-Mac - the girls hold their noses and exaggerate about the smell. Not far from the feed lot is a resort (Harris Ranch), it's a famous brand of beef here in California (although I can't figure out who would want to "stay and play" bathed in the stench of bovine, maybe there are lots of "olfactory-challenged" people out there). We stop in for lunch, figuring they must have good steaks - LOL (sorry to all the "veggies" out there).
With full tummies we're back on the barren road. A few small highways to the east, south and then east again and we're finally in the Mojave Desert. When most people picture a highway through the desert, they picture a barren road with nothing for miles and miles, but I-15 is surprisingly populated with gas stations and small towns not too far from the highway. We pass an airplane graveyard with hundreds of no-longer-in-service jetliners (I'm not sure what they do with them from there), I'm talking big, like 747's - an interesting sight.
We come upon the town of Baker, California. Now here is something worth stopping for (other than gas and beverages, of course). Baker, CA is the home to the
World's Largest Thermometer
. It's only 103 today, pretty mild for an August afternoon in one of the world's hottest places.
Our tank is full of gas and our cupholders are stocked with cold, liquid refreshment (okay, we've also got some oreos). We're on the last leg of our marathon drive... off we go!
Just over nine hours since we left the Napa Valley, we arrive in Primm, NV. Primm is just across the state line (literally, like 50 feet), it's the first "official" casino on I-15 East in Nevada and about 40 miles west of Las Vegas. We're staying at
Buffalo Bill's
tonight because all of the rooms under $400 per night in Vegas are booked - we'll go on to Vegas tomorrow morning. The girls love this place (we've stopped on our way before, not to stay, but to play) as this "resort" is more than just a casino and hotel - they have a world-class roller coaster, an interactive log ride and several other rides and games. The kids love it and the rooms are cheap (although I can't recommend staying there as our room experience was significantly less than positive - I guess you get what you pay for.)
Tomorrow... On to Vegas!
Turning Lemons into Pink Lemonade!

Posted by Liz of Pink Lemonade

Featured Weekly on Posh Mama Online Magazine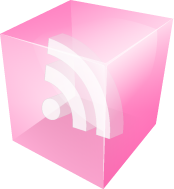 Don't miss a Thing! Subscribe to Pink Lemonade's Feed

Subscribe to Pink Lemonade by Email
Be Sure to enter our Premium Advertising Contest (Details are
Here
)
We also have a new poll in our suggestion box! Simply click on
"Suggestions"
in the top menu bar - Vote Today!!