Y
esterday, you traveled on the road with us from the Napa Valley to Primm, Nevada - Today, you'll spend a fun-filled (
if not kind of,well... weird
) day in Las Vegas!
________________
Sunday, August 10, 2008:
Today
is the day Eric has been waiting for... after a quick breakfast, we're heading down the highway for the quick drive into Vegas.
The drive into Vegas is in no way as barren as the drive through the desert was, there are casinos and housing developments most of the way in. But the shining star of the desert looms in the distance, glittering like diamonds in the sunshine... the Las Vegas Strip is easy to see several miles away, getting taller and more impressive the closer one gets.
We make our way directly to the Las Vegas Hilton, Home of
The Star Trek Experience
. Eric has been a Trekkie since he was a kid and, although I can remember watching the original Star Trek series with my Mom on TV when I was small, I've never really been "that into" Star Trek. I'll watch it, but that's about as far as it goes. Eric,on the other hand, loves Star Trek and knows just about everything about it - he's a true fan whose dream (until they announced the attraction's closing) was always to spend his "teacher's summer" in Las Vegas working as a character in the attraction.
It just so happens that today is the last day of one of the biggest Star Trek conventions in North America (maybe the world). Of course, we
must
attend, so after plunking down close to $100 in admission for three of us (Lauren was free)Some were paying upwards of $350 (and more) for a three day admission!, we stand in line to wait for the doors to open onto what is a really huge deal for most Star Trek fans. If you've ever seen the movie "Galaxy Quest", you'll know what a Star Trek convention is like... people dressed up, some as aliens, but mostly in "officers" uniforms. And they take this
really
seriously. Standing in line behind me, dressed in full uniform - of course, was a grown man (there, by the way, with his Mommy). They were going through the list of autographs he was slated to get that day (today it seemed, was his day to get autographs from the cast of the "Voyager" series as he had gotten "Next Generation" yesterday). This, in itself was strange, until you realize that you must make an "appointment" for each autograph - and these "appointments" did not come free, an autograph session ran anywhere from $35 - $200
per character
!!! (I have soooo much more I'd like to do with my hard earned $$ - but maybe a guy who lives with his Mom doesn't?).
We're finally admitted into the convention and the exposition hall is lined with booths selling everything Star Trek you could name... shirts, toys (lots of toys), authentic replicas of props, books, you name it! One of my favorite booths (it still makes me laugh to think about it) was the "William Shatner shouts to you" booth (I'm not sure if that was it's exact name - but close enough). Outside this booth, they had these very attractive girls dressed in very, very (think Fredricks of Hollywood)sexy Star Trek - Like outfits peddaling this "shoutout" from Captain Kirk himself. For the low, low price of $200, on a live webcast, William Shatner will autograph a poster of himself and then look up into the webcam and give your shoutout (like, hi Pink Lemonade Liz!). You can watch him sign your poster live on the web and then they mail you the signed poster and a dvd of the webcast... geeeezz.
They also had a huge table lined with "stars" from the shows that, for a fee, would sign an autographed picture for you - the funny thing was, most of these people were like someone who, as a kid, was in
one
episode of the original series and now their "job" as a 50-something year old is to sit at conventions signing autographed pictures of themselves as a kid (huh???). We make another pass through the exhibition hall and then head over the the "Experience" in the main hotel.
The Star Trek Experience
is located in the main portion of the Hilton hotel. It has been in operation for ten years and, unfortunately is closing on September 1, 2008 as an agreement between the Hilton and Paramount Pictures was not able to be reached in order to continue the attraction. Although, as I stated earlier, I am not a huge Star Trek fan, this
is
actually a really cool attraction and I am sorry to see that it will no longer be in operation. I heard some rumors while we were there that they are planning to house the new Michael Jackson showroom in this area - I don't know whether it's true or not, but I definitely won't be bringing my kids there if it is (LOL).
The paid portion of "The Experience" is made up three parts, a "museum" of sorts with loads of props and costumes from the movies and five Television series'. After you pass through the "museum", there are two attractions.
We chose
Klingon Encounter
as our first ride. Standing in line, I am tapped on the shoulder by a fairly tall man with a white beard dressed in full Star Trek officer's uniform. He introduces himself as leiutenant (someone, I can't remember his name) from Paducah, Kentucky. He is checking us out to see if we'ere really "Trekkies" or if we're just tourists. I guess Eric passed the test because he began to make small talk and it turned out that the evening before was his 1,000th ride on The Experience..... hmmm... can we say "Get a Life!!". On this day, we were sharing his 1,005th ride with him. In the Klingon Encounter, you are actually "beamed up" to the bridge of the Next Generation Enterprise Ship (I still don't know how they do it, but it's an awesome special effect). You end up literally standing on the bridge and the premise is that one of the people in your group is an ancestor of Jean Luc Picard (the Next Generation Captain) and if the Klingons can kill that person, Jean Luc won't be born. So the battle ensues and the crew of the enterprise shuttle you off to a (simulator) space shuttle for a ride back to your own timeline. It's a really cool ride, but for some reason, simulator rides just make me want to heave so during the simulator part I had to sit looking at the floor. Eventually, of course, you are saved and returned to the Las Vegas Hilton to where you were supposed to be entering a simulator ride and are found by a maintenance worker. The acting isn't that great, but it's a fun ride.
Fighting Klingons and traveling through space really works up an appetite, so we head over to Quark's Bar, a replica of the bar from the Deep Space Nine series and have a little inter-galactic lunch.
The second attraction is
Borg Invasion 4D
. You begin your journey on Capurnicus, a medical research station and are scanned. The holographic doctor from "Voyager" informs you that most of you have a special gene that is probably able to fend of a Borg "nanoprobe" which is used to "Assimilate" everyone the borg meet into borgs themselves to join the "collective". Of course, the Bog invade the station and you are litterally chased by live borgs through the hallways of the space station, with star trek officers battling them with laser guns and herding you to a "ship" which is a large 4-d theater. The borg try to assimilate everyone and, because you are all resistant, they fail and you are returned to earth. Collette freaked out right in the beginning and I had to take her out so we didn't get to be chased by borg, but they
are
kind of scary looking, so we shopped instead while Eric and Lauren finished the ride.
Your ticket allows you to ride the attractions as many times as you would like during the day you purchase it, but poor Eric couldn't talk either of the girls into going on the rides again, so we headed back to the convention center.
We arrived just in time to see Leonard Nimoy (Mr. Spock, himself) up on stage answering questions and talking about the new Star Trek movie that will be coming out next summer. One more trip through the exhibitions and we were done with Star Trek.... whew!
We checked into our hotel, The Excallibur. We always stay there because they have tons of things for kids to do downstairs - an arcade, carnival games and simulator rides.
We headed over to Planet Hollywood to buy tickets for a show the next evening. The last time we were in Vegas was two years ago, the Planet Hollywood was still the Aladdin Hotel then and the theming in the shops was much cooler. Planet Hollywood
has
left a small portion of the "Miracle Mile" shops in Aladdin theme, but it's just not the same.
The kids are exhausted so we go back to the hotel and settle in for the night.
Thursday.... Pool, Pets and Fun!
Turning Lemons into Pink Lemonade!

Posted by Liz of Pink Lemonade

Featured Weekly on Posh Mama Online Magazine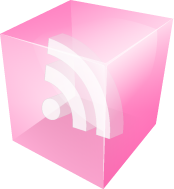 Don't miss a Thing! Subscribe to Pink Lemonade's Feed

Subscribe to Pink Lemonade by Email
Be Sure to enter our Premium Advertising Contest (Details are
Here
)
We also have a new poll in our suggestion box! Simply click on
"Suggestions"
in the top menu bar - Vote Today!!