H
as this ever happened to you...
...You're enjoying yourself, reading the newest post on Pink Lemonade and you think to yourself.... "self,... wouldn't it be totally cool if my website was advertised in the 'Premium Sponsors' section?..."
Well... that "dream" can now be a reality! Pink Lemonade is opening up select sponsor ads to our bloggy and web friends!
Now is your chance to grab Premium Spot... Put your store or site out there for all of our contest visitors to see!
125x125 Spot:
$15 per month - or - 3 months for $40
234x60 half banner spot:
$20 per month -or - 3 months for $55

336x280 large rectangle spot:
$25 per month - or - 3 months for $70
We are also offering Near-Sidebar Ad Spot Pricing:
125x125 Spot:
$10 per month (no multi-month discounts)
For complete details, see our
Advertising
details.
Turning Lemons into Pink Lemonade!

Posted by Liz of Pink Lemonade

Featured Weekly on Posh Mama Online Magazine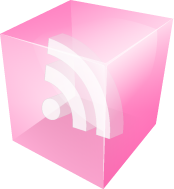 Don't miss a Thing! Subscribe to Pink Lemonade's Feed

Subscribe to Pink Lemonade by Email

Be sure to enter our Fall Fling/Blogaversary Giveaways!!