The "Fam" has somehow managed to completely overtake my time for the next few days - please bear with me and enjoy, yet another, "
Best of Pink Lemonade
". I'll be back on Thursday (I promise!)
E
veryone is looking for ways to save a few dollars lately. After all, we have to dip into other expense funds just to fill up our cars with gasoline, and the food budget is likely one of the places that will suffer the consequences of our ever expanding expenditures.
There are lots of tricks you can use to save big at the supermarket. With a little bit of pre-planning and research, you can cut your grocery budget big time while still being able to feed your family well.
Clipping coupons
– Today's, coupons are not the same as when Mom clipped them. It's not unusual to find coupons that are for $1 or more off from a product. The secret is to know
how
to use those coupons! Don't just clip them and merrily trot to the market to use them… save them to use with sales!
One of my favorite ways to use coupons is to use them during "Buy one – Get one free" (BOGO) sales – using a coupon during this type of sale essentially doubles the coupon because you're getting twice as much product for the same amount of money (minus the coupon $). Even better are coupons for free products – I
always
save those for the BOGO sales because then,
both
of your products end up free (does it get any better than that?).
Stacking manufacturer coupons with store coupons yields fantastic results (I do this often ad stores such as Walgreens where they print their own coupons that are independent from the manufacturer) - just use a store coupon
plus
a manufacturer's coupon and you're saving some serious cash!
If you live in an area where they double or triple coupons, you're in even better luck – it's not uncommon to get lots of groceries for little or nothing when doubling or tripling coupons.
If you don't live in a major metropolitan area, don't rely on your local Sunday newspaper for the best coupons – it's definitely worth it to purchase papers from major areas (San Francisco, Los Angeles, Cleveland, Phoenix, New York, etc… whatever large city is closest to where you live)… you'll be amazed at how many more coupons are in their Sunday newspapers!
Don't forget to frequent sites such as
Coupons.com
where you can print coupons at home from your computer – these are often higher value than you find in newspapers. If you use a certain item quite frequently, you can even purchase (for shipping & handling costs only) large quantities of specific coupons from sources such as
eBay
. If you want to save the maximum you can, try joining a service such as
The Grocery Game
where for a small monthly fee, you'll be guided weekly on the best purchases for your area.
Always remember... If the store is out of a certain product (maybe just the
variety
you wanted, not every variety) - ask for a raincheck! It's kind of like having your own private sale... the rainchecks usually don't expire so you can hold on to them until a great coupon comes along... Also be sure to sign up for the maximum quantity they will let you buy... You don't necessarily have to buy all of them, but you have the option to
(just in case a fantastic coupon comes along so you can fill your pantry!)
.
Leave the kids at home
– when possible, shop alone. You won't have to contend with the guilty conscience for not buying donuts and everything else the kid's spot.
Look Up and Down
– The most expensive items are at eye level. The least expensive items are near the floor. So, look up or down to find the bargains!
Don't buy Bread at the Grocery Store
– If you have a bread outlet shop near you, buy your bread there. It's not stale! At the end of the day, when the trucks are done delivering their goods, anything left on the truck is put into the outlet.. it's the exact same product that your supermarket has on it's shelf – only
significantly
less expensive!
Pass right by the Endcaps
– All those items piled high at the ends of the aisles are there, not usually because they are on sale, but because they're not… but the grocer wants you to think they are!
Pass on sugary cereals
– They're not only unhealthy for your body (and your kid's bodies), but they're not kind to your wallet either.
Don't go to the store hungry
– you've more than likely heard this before… but if you're famished, all those quick, unhealthy, expensive, yet tasty snacks are going to be that much more appealing.
Make a list
– take some time a few days before you go grocery shopping to plan out your family's meals for the week and then make a list of everything you'll need. You'll save money by making only one trip to the store each week - you'll never be tempted to buy more than you need because something caught you eye – plus you'll always have the ingredients for dinner on hand so you'll be tempted to go out or order in much less often. Here in California, the new grocery ads begin on Wednesday, so planning your meals around good buys on Wednesday or Thursday and shopping on Friday makes great sense. When planning your meals, try to plan meals that you can cook either ahead and freeze or prepare fairly quickly (around 30 minutes) on weeknights so the urge to go out because you're too tired to cook won't overcome you.
Tightening your grocery budget shouldn't mean pasta and pancakes every night – with a little planning, a little clipping and some clever shopping tactics at the store, you can come out a winner in the grocery price war!
Turning Lemons into Pink Lemonade!

Posted by Liz of Pink Lemonade

Featured Weekly on Posh Mama Online Magazine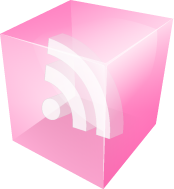 Don't miss a Thing! Subscribe to Pink Lemonade's Feed

Subscribe to Pink Lemonade by Email
Be Sure to enter our Premium Advertising Contest (Details are
Here
)
We also have a new poll in our suggestion box! Simply click on
"Suggestions"
in the top menu bar - Vote Today!!