W
hen my friend, Posh Mama, over at
Posh Mama Online Magazine
sent me some samples of
Peeled Snacks
to try, I was somewhat reluctant. I mean, I've never been much of a dried fruit kind of person. As a kid I'd get the "Banana Chips" when we were in the mall or dried apple slices at the grocers. These snacks were always... well, dry and crunchy. They in no way resembled the actual fruit that they once were so I've just always steered clear and stuck to the real, full moisture product. Until now...
These snacks are Awesome! I just can't tell you how much I love them... really!
The combos that
Peeled Snacks
have come up with are Fab-U-lous! They're soft and chewy, really yummy! The best part is that they come in so many great combinations (my personal favorite is the
Bing Bing Cherry
. In just one bag you get a mix of Bing cherries, apples, peaches and (in a separate little bag to keep them fresh), walnuts and cashews. Let me tell you, this stuff is addicting! There's nothing artificial about this stuff, no added sugar or oil. The fruit is so moist and tasty and the nuts are fresh and crunchy, just like they should be.
I'm always at a loss about what to keep in the car for a quick snack while I'm waiting for the kids to get out of school or driving them here or there. I now have a new favorite snack... and guess what?.... It's good for me too! (Okay, Okay, maybe I'll share some with my kids... If I
have
to!)
Looking for a snack with real "apeel"? Check out
Peeled Snacks
! They've got an entire line of yummy dried fruits and nuts - and I must admit... I LOVE them! (can't you tell?)
Turning Lemons into Pink Lemonade!

Posted by Liz of Pink Lemonade

Featured Weekly on Posh Mama Online Magazine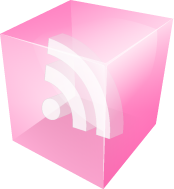 Don't miss a Thing! Subscribe to Pink Lemonade's Feed

Subscribe to Pink Lemonade by Email
Be Sure to enter our Premium Advertising Contest (Details are
Here
)
We also have a new poll in our suggestion box! Simply click on
"Suggestions"
in the top menu bar - Vote Today!!
This post is part of a group product review by contributors of
Posh Mama Online Magazine