I just happened to be up early this morning... really, really early and ran across the Thursday Thirteen over at Leah's blog,
Diaries of a Domestic Goddess
. I'm not usually the meme kind of blogger, but this one looked fun so I thought I'd join in! Today's Thursday thirteen is:
13 of my all time FAVORITE movies!
Grease - I love that movie, it's so happy and, well... musical.
Dirty Dancing - "Nobody puts Baby in a corner".
Bull Durham - I still crack up when they try to decide what to get Jimmy & Millie for their wedding gift during a time-out on the pitchers mound.
Out of Sight - Two words... George. Clooney.... (swooon).
Risky Business - Tom Cruise's thighs.
Sleepless in Seattle - gotta love it.
Dangerous Liasions -Vicomte de Valmont is just sooo mean.
Flatliners - Young Kiefer Sutherland (before he started looking so much like his father).
The Perfect Storm - once again... George. Clooney.
Pirates of the Caribbean - Johnny Depp, need I say more?
Muscle Beach Party - Frankie Avalon & Annette Funicello make this totally "campy" movie lots of fun.
Blue Hawaii - Elvis is just so cool going Hawaiian.
Charlie and the Chocolate Factory - This one is so much better than the original, only the oompa-loompas sing and once again, Johnny Depp.
There you have it thirteen of my favorite movies of all time (in no particular order).

Turning Lemons into Pink Lemonade!




Posted by Liz of Pink Lemonade

Featured Weekly on Posh Mama Online Magazine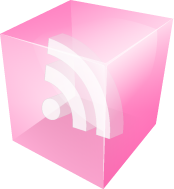 Don't miss a Thing! Subscribe to Pink Lemonade's Feed


Subscribe to Pink Lemonade by Email


Be Sure to enter our Premium Advertising Contest (Details are Here)

We also have a new poll in our suggestion box! Simply click on "Suggestions" in the top menu bar - Vote Today!!