We have a new winner this week,
Life as a Mom at 21
. Kaycee has a really cute blog so be sure to go check it out - you can view her beautiful ad in the Premium Sponsor Section!
The #2 and #3 runners up were:
Last week' three-time winner -
Diaries of a Domestic Goddess
and
A Fellow Posh Mama Contributor, Christine over at
Live Passionately
. Christine is a Certified Life/Success coach and has inspired me so many times - I'm so happy to see her in the running this week!
Thanks to everyone who participated and... guess what....
we're going to run this contest weekly
! If you haven't put Pink Lemonade on your page yet so you can send over some traffic - now's the time to do so as
our contest will end on August 24th so this is the LAST week to refer traffic and enter
!
Contests will begin on Sunday and end on Saturday - so that means the new contest begins TODAY!! In case you missed the rules, here's a quick re-cap:
The blog or website that refers the
most
visitors to Pink Lemonade will win a
free
Premium Sponsor Advertising spot for the following week. You can grab a linked button in the far right column to help you with your efforts.
So... Let the contest begin! Note:
Click-throughs must come directly from your site (not through Entrecard) in order to be tracked accurately
.
Congratulations to
Life as a Mom at 21
, and thank you so much for all of your referral traffic!
Turning Lemons into Pink Lemonade!

Posted by Liz of Pink Lemonade

Featured Weekly on Posh Mama Online Magazine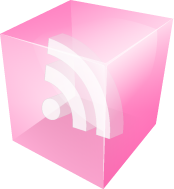 Don't miss a Thing! Subscribe to Pink Lemonade's Feed

Subscribe to Pink Lemonade by Email
Be Sure to enter our Premium Advertising Contest (Details are
Here
)
We also have a new poll in our suggestion box! Simply click on
"Suggestions"
in the top menu bar - Vote Today!!