We have a new winner this week,
Fitarella
. You can view their beautiful ad in the Premium Sponsor Section!
The #2 and #3 runners up were:
A new contender has emerged -
Nana in the Mile High City
and
And, once again in the top three,
Diaries of a Domestic Goddess
.
Thanks to everyone who participated, it's been a fun little "challenge" for everyone this summer - you've all be awesome about sending traffic my way!
Congratulations to
Fitarella
, and thank you so much for all of your referral traffic!
Turning Lemons into Pink Lemonade!

Posted by Liz of Pink Lemonade

Featured Weekly on Posh Mama Online Magazine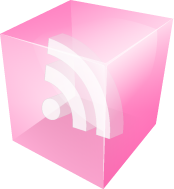 Don't miss a Thing! Subscribe to Pink Lemonade's Feed

Subscribe to Pink Lemonade by Email