W
hat motivates us to begin a weight loss program?... Is it because our jeans are just a little more snug than they were six months ago?... for some, maybe. For others, it might be because they've run across a photograph of themselves in days gone by and think, "wow, I've really packed on the pounds!". But for the vast majority of us who always think "I really need to lose some weight... I'm going to start a weight loss program...
Tomorrow
" - the day will finally come when our doctor sits us down and has the serious "talk" with us, outlining in graphic detail our untimely demise should we continue on the "
Tomorrow
" path.
We know in our minds the bad things that can happen to us if we keep lugging those extra pounds around with us... High Blood Pressure, Heart Disease, Diabetes, Arthritis and joint pain, Cancer, Death... need I go on? But for most of us, until it becomes an "in your face" reality, those are the things that happen to the largest people we've ever seen, not you and I, certainly not someone who chases their kids around all day long...
Well, guess what?... you're wrong - we're all wrong!
Even the benefits of losing weight aren't enough to motivate us... You'll have more energy, You'll feel great, You'll have more stamina to run after your kids, You won't get winded climbing a couple flights of stairs, You'll be able to look great in your clothes again. Nope, none of these things are big enough motivators for the "
Tomorrow
" crowd.
Well everyone, it's time to bring "
Tomorrow
" into your field of vision. It's time to make a plan (don't take too long) and write
THE
day onto your calendar in big red letters so you can't put it off any longer. Pick a weight loss plan, any healthy plan will do and plan a couple of weeks of menus. Make a shopping list. Purge your cupboards of foods that will be just a little too tempting (or, if your family still wants cookies in the house, find your own separate little cupboard for your food).
Need a guiding hand? Beginning September 2nd, you'll be able to find my own, personal weight loss journal by clicking:

in the sidebar.
I've chosen Prevention magazine's Flat Belly Diet to follow. I've done some research and it seems to be a very healthy, balanced weight loss plan. It includes a four day "detox/jumpstart" and then very healthy meals (at 1,600 calories per day as opposed to most plans that run 1,200) which include super healthy monounsaturated fatty acids at every meal to not only help you feel full longer, but to add all those good-for-your-body fats that help fight chronic disease.

Don't wait another minute. Put your "Tomorrow" plan into action TODAY! Follow along with me and we'll get healthy together.


"life is not waiting for the storm to pass... its to learn how to dance under the rain.."

Turning Lemons into Pink Lemonade!




Posted by Liz of Pink Lemonade

Featured Weekly on Posh Mama Online Magazine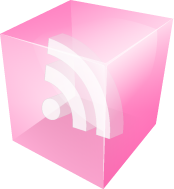 Don't miss a Thing! Subscribe to Pink Lemonade's Feed


Subscribe to Pink Lemonade by Email


Be Sure to enter our Premium Advertising Contest (Details are Here)

We also have a new poll in our suggestion box! Simply click on "Suggestions" in the top menu bar - Vote Today!!