T
oday is a day I've been looking forward to for several weeks now... Both of the girls
and
my dear Hubby are back in school! Don't get me wrong, I love having the whole "gang" home during the summer. We can be "
footloose and fancy-free
", "
go where the wind takes us
", "
answer to no one but ourselves
". But the time comes, when Mom's nerves are at a snapping point and if I have to listen to the Miley Cyrus CD again, or watch the girls chase the kittens around the house, stalking them like wild animals, or hear "Mom... so and so did
fill in the blank
one more time, I was going to end up sitting in a corner babbling incoherently to myself.
So here I am, sitting in the office... peace and quiet all around. The kittens are happy to play by themselves with no one stalking them and not a television can be heard for miles. Aaaahhhh... I love the school year!
All over the world, children are being given the assignment to write an essay about what they did over their summer vacation. I thought I'd try my hand at it (now that I can actually string two thoughts together again!)...
What I Did on My Summer Vacation
This year, on my summer vacation, I tamed wild beasts, practiced the fine art of chauffeuring, drove my car though a tree, watched ordinary children turn into fish and visited outer space.
Our summer started off with the arrival of Bella and Elvis, our tiny two pound feral kittens. Each of them were just about as long as an ear of corn. Tiny, mewing and wild. The girls have tamed most of the "wildness" out of them and they are growing into fine young cats. I'd say they're about 3/4 of the way to full size and growing by the day. Elvis has become very independent (as most cats are) and Bella is very sedate, perfectly happy to be dressed in his "pink puffy vest" (one of Lauren's old doll outfits) and sit with Lauren by the hour, never trying to leave. They do have their moments though, we've come home to broken picture frames that have been knocked off the mantle, a broken vase in the bathroom... they're still "free spirits" when they're alone.
As for the chauffeur gig, I swear, I should get paid by the mile for all the time I've spent in the car this summer. Collette went to tutoring 50 miles away four times a week for three weeks, not to mention all the other lessons that the kids needed to be delivered to. I think I'm going to put a meter in the car!
See, I told you I drove my car through a tree! We headed up north for a few days in July and came upon the
Drive-Thru Tree
. Yes, you can actually drive your car through it! I took video and had planned to do a "video blog post" but, alas, I cannot figure how to upload the video from the camera to jumpcut! - maybe someday I'll get it up! It's kind of a funny story, because I always thought the drive-thru tree was near the Trees of Mystery. So when I planned the trip, I told Eric, "It's only a three hour drive" so off we went... Three hours of driving later, we come upon a billboard saying "Trees of Mystery... only
180 miles north
!" Needless to say, I was in a bit of trouble (come to find out, it's a different drive-thru tree up there! - who knew there were several?). It all worked out though, we drove through the tree, and headed over to Fort Bragg on the coast, spent the night and then rode the
Skunk Train
the next day. The kids had a good time so I guess that's what's important.
I watched the girls turn back into fish when swimming lessons started. Collette just loves the water and is perfectly happy just playing around, so swim lessons are more "playtime" for her. But, like everything else, Lauren takes swimming lessons very seriously. Last year, she was in the "Tadpole" level (3-5 years old), and during her two weeks (5 hours, mind you) she moved from level 2 (tadpole) right past level three (tadpole) all the way to begin level 4 (6 and up level). This year, she finished level 4 and is working on level 5!
Perhaps the scariest part of my summer was my trip to "outer space"... Yes, I attended a Star Trek Convention, complete with grown men who live with their parents dressed in uniforms and alien costumes. It was definitely something I'll never forget! We also, sadly said goodbye to
Star Trek, The Experience
at the Las Vegas Hilton.
In the immortal words of the Grateful Dead... "What a Long, Strange Trip it's Been". This summer has been a compilation of oddities, a giant tree and strange space "geeks". It has been one of the most quiet summers we've had in a long time - but it definitely wasn't boring.
Turning Lemons into Pink Lemonade!

Posted by Liz of Pink Lemonade

Featured Weekly on Posh Mama Online Magazine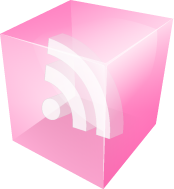 Don't miss a Thing! Subscribe to Pink Lemonade's Feed

Subscribe to Pink Lemonade by Email