W
ish me luck, everyone...
In a couple of hours I'm going in for a cardiac stress/treadmill test. I must tell you that I'm more than slightly nervous about it. My Dad has had two and he says they're no big deal... on the other hand... one of the gentlemen that Eric works with had one and says that they do their best to get you to have a heart attack...
Can we all say... "Trembling in our boots"??
I went to the doctor in the beginning of July because I had been feeling completely exhausted for a while (plus I have heart palpitations once every day or so), so the doctor ordered this test (along with tons of blood work), but today was the first appointment available...
So off I go - if I'm gone for a while, you'll know why - but lets all hope everything is fine.
Turning Lemons into Pink Lemonade!

Posted by Liz of Pink Lemonade

Featured Weekly on Posh Mama Online Magazine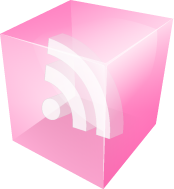 Don't miss a Thing! Subscribe to Pink Lemonade's Feed

Subscribe to Pink Lemonade by Email
Be Sure to enter our Premium Advertising Contest (Details are
Here
)
We also have a new poll in our suggestion box! Simply click on
"Suggestions"
in the top menu bar - Vote Today!!