F
all is chugging down the tracks, only days away and, although the kids won't be home nearly as much as they were during summer break, it's still just as important to spend some great quality time with them. There are so many fun things you and your kiddos can do during the fall to keep them active and happy.
Go apple picking - there are "
pick your own
" apple orchards everywhere. Take a drive to one on a beautiful fall afternoon. You'll come home with lots of apples, and even more memories. Who knows you may even start a family tradition!
Make apple prints - Take a few of those apples and cut them in half, dip into poster paints and use them as stamps on paper (or really cute, the insides of brown paper bags). The prints will make wonderful place mats (one time use) or a table runner for a special dinner.
Make corn husk dolls - instructions are
Here
. They're really quite easy to make - and lots of creative fun!
Go on a walk and collect leaves - have your kids see how many different kinds they can find. Once they're done, take them home and let them identify what kinds they've found.
Make leaf place mats - save the prettiest of their collected leaves and make some place mats they can use all during fall. Instructions are
Here
.
Visit a pumpkin patch - these are everywhere in the fall, and many do not even charge admission. Visit the patch, pick a pumpkin (sometimes right off the vine) and maybe take a hay ride or maneuver your way through a cornstalk maze. Our favorite pumpkin patch is
Peter Pumpkin Patch at Spring Hill Cheese Factory
in Two Rock, CA, cute, not at all commercial and you can even dig your own potatoes!
Make a pie - slice up those apples or cut up that pumpkin and bake a yummy treat together. If you're making pumpkin, be sure to save the seeds and roast them for some tasty and healthy snacking!
Go on a hike - this is definitely the best time of year to go hiking. Pack up some trail mix and the kids and get going. The weather is beautiful and so is the scenery!
Make your own paper bag scarecrow to decorate the front porch! Instructions are
Here
.
If it's not too late in your part of the country, plant a fall vegetable garden - kids are often much more likely to eat veggies if they've had a hand in growing them. Some great ones to plant are spinach, broccoli, cabbage and radishes.
The kids may be busier this time of year with school, sports and clubs, but fall is a great time to make a few family memories. Pick an activity or two and you'll have something to scrapbook about!
Turning Lemons into Pink Lemonade!

Posted by Liz of Pink Lemonade

Featured Weekly on Posh Mama Online Magazine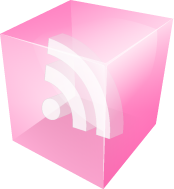 Don't miss a Thing! Subscribe to Pink Lemonade's Feed

Subscribe to Pink Lemonade by Email

Be sure to enter our Fall Fling/Blogaversary Giveaways!!