T
oday is the day! All of those kiddos that hadn't already started school are venturing out this morning dressed in crisp,new clothes and some of them are carrying... you guessed it... Lunch!
Among kids, there are two schools of thought when it comes to lunch... bought lunch or brought lunch.
There are kids, like my Collette who absolutely abhor taking their lunch. Standing in the cafeteria line is a social event - and the fact that the cafeteria serves pizza twice a week doesn't hurt either!
Then there are those from the other camp - like Little Miss Lauren. Unless there's something really good being served for hot lunch (her school only serves it three times a week), she's much happier knowing exactly what she's getting and being sure she's going to like it!... Sure, a couple of times a month, they bring in take-out pizza and she stands in line for her slice, but on the whole, it's a lunchbox for her!
Much like the social aspect of standing in the cafeteria line, your lunchbox makes a statement about "who" you are... If your lunchbox is cool, everyone will want to know where you got it, but pick a dorky one and you'll be shunned by the "cool" kids.
Here are some really cute lunchboxes that I've found around the web:
There are some fantastic choices out there if you are a "brought" lunch person - and, yes, you
can
still use a cool retro tin lunchbox... even if you are a grownup!
So, with all fancy lunchbox alternatives out there... which is your choice... Bought or Brought?
Turning Lemons into Pink Lemonade!

Posted by Liz of Pink Lemonade

Featured Weekly on Posh Mama Online Magazine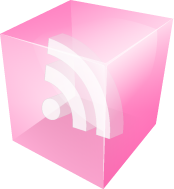 Don't miss a Thing! Subscribe to Pink Lemonade's Feed

Subscribe to Pink Lemonade by Email

Be sure to enter our Fall Fling/Blogaversary Giveaways!!