C
andles are all the rage now - whether for decoration or for just plain making your home smell good, candles are just the thing to get the job done!
Candle Bay
has the cutest candles anywhere! Check out just a few of these
too cute
themed candles:
Aren't they cute? I could think of many different ways to work these into a theme party or for party favors!
Candle Bay
has so many different candles to choose from, regular candles, spa candles, theme candles - you name it! They've also got those really popular reed diffusers for only $2.99 - can you believe it?! I love the reed diffusers because they fragrance the air in your home without using heat (like those popular fan-type warmers do) so there's no harmful chemicals being released for everyone to breathe.
If you're a candle lover,
Candle Bay
is definitely a must visit for a really fun selection of candles and some awesome deals!
Would you like to win a $50 Gift Certificate to
Candle Bay
? Just visit our
Contest Page
for instructions on how to enter! We're giving it away on Monday, so don't miss out - enter today!
Turning Lemons into Pink Lemonade!

Posted by Liz of Pink Lemonade

Featured Weekly on Posh Mama Online Magazine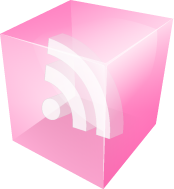 Don't miss a Thing! Subscribe to Pink Lemonade's Feed

Subscribe to Pink Lemonade by Email

Be sure to enter our Fall Fling/Blogaversary Giveaways!!