T
his week, we have a beautiful, handmade prize! Our friends at
Sara Rose Tutus
will handcraft a tutu of your choice (
up to a $25 value
) for the winner of this week's contest!
To Enter our giveaway for the Tutu from
Sara Rose Tutus
, check out the complete rules on our
CONTEST
page!
But, just to clarify things....
*
Leave a comment on
any
post here at Pink Lemonade.
I've been getting some feedback from readers who were having trouble figuring out how to leave a comment: To leave a comment, simply scroll to the bottom of
any
post, and right before the next post begins, you'll see a few lines that read:
Posted by Pink Lemonade Liz (Who am I?) at x:xx AM
xx Perfectly Pink Comments
(little picture of an envelope)
Labels: xxxx, xxxx, xxxx
To leave a comment, simply click on the "__ Perfectly Pink Comments" link (the part I've highlighted in pink). Hopefully, this will clarify things. If you're still having problems, feel free to let me know because if one person is having difficulty, I'm sure many more are too - I'm always happy to help all of my great readers out!
*
Subscribe to the RSS feed for this page - check the
CONTEST
for details
*
Digg the article of the week:
HERE
- check the
CONTEST
page for details.
*
Additional entry rules for my bloggy friends are
HERE
("
easy-peasy-lemon-squeezy
" as Little Miss Lauren would say!)
Turning Lemons into Pink Lemonade!

Posted by Liz of Pink Lemonade

Featured Weekly on Posh Mama Online Magazine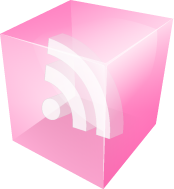 Don't miss a Thing! Subscribe to Pink Lemonade's Feed

Subscribe to Pink Lemonade by Email

Be sure to enter our Fall Fling/Blogaversary Giveaways!!