F
riday is
finally
here again! The end of the work week... the beginning of the weekend.... the day to grab some totally great freebies!! Grab them while they last:
Sign up for
Benefit
Boot Camp! Sign up for a free appointment with a Benefit Beauty Artist for a lesson in powderflage perfection (select locations).
Do you Digiscrap? If you do, then you're always on the lookout for great freebies in the digiscrappin' area. Well, Derek over at
Derek M. Designs
has re-released his "Googleye" set. I got this kit last year in parts and it is sooo awesome - if we're all lucky, he'll re-release his other Halloween kits too!
Head on over to
Dior
to print out a coupon for a free "Diorshow ICONIC" Mascara mini.
While we're talking mascara,
Mary Kay
would love for you to try their new MK Signature Ultimate Mascara.
I have absolutely no idea what
Harajuku
is, but Coty has a new Harajuku Lovers Fragrance out & you can grab a sample by clicking on the little green "melon-like" thing in the bottom right corner.
Respect your scalp with a free sample of
Head & Shoulders
, Shampoo & Conditioner.
Do you suffer from Leg Cramps? Try a sample of
Hyland's
Leg Cramps with Quinine* and start resting a little easier.
Check out
Jamendo
- it's a free and legal music downloading site.
Is there a golfer in your family? If so, send away for a free
Lamkin
Golf Club Grip.
Who doesn't love a shiny car?... Well if you live near a Bubbles, Bubbles Express, or Scrub-a-Dub car wash, sign up with
New Car Was
to get 30 days worth of car washes for free!
Learn a new language FREE with
Livemocha
.
Sign up to become a General Mills
Psssst
panelist. You'll get to try new goodies and participate in word of mouth campaigns for their products.
Grab a sample of
Quaker
Simple Harvest Granola Bars.
Make a mistake?
Ringtonica
wants to send you a free correction pen.
Help keep bees alive - get free seeds from
Dagoba Organic Chocolates
.
My kids used to absolutely love the silly antics of Loonette and Molly from The
Big Comfy Couch
. If your kids still do, sign them up for "clowdergarten" and get some cool free comfy couch goodies.
It's almost that time of the year again! Sign up to get your kids their Trick-or-Treat for
Unicef
donation boxes.
Sign up with
Windsor Eyes
and get a free stylish eyeglass case.
There you have it... this weeks offerings. Grab 'em & enjoy!
Turning Lemons into Pink Lemonade!

Posted by Liz of Pink Lemonade

Featured Weekly on Posh Mama Online Magazine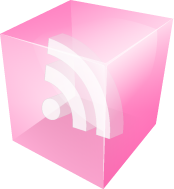 Don't miss a Thing! Subscribe to Pink Lemonade's Feed

Subscribe to Pink Lemonade by Email

Be sure to enter our Fall Fling/Blogaversary Giveaways!!