F
riday is
finally
here again! The end of the work week... the beginning of the weekend.... the day to grab some totally great freebies!! Grab them while they last:
On September 25th,
Coldstone Creamery
is holding the Worlds Largest Ice Cream Social! Stop by for a free 3oz cup of one of their two new creations!
Who doesn't love a
Slush Puppy
? Click on "Fun Stuff", then "Top Dog Club" to join the club and get a free welcome package goody bag!
Grab a free sample of Johnson's Baby Shampoo from
American Consumer Start
.
Send away for the free NIDA Junior Scientist Program for grades K-1 from the
US Dept. of Health & Human Services
.
Get a free sample of Gimball's Jelly Beans from
Candy Direct
.
Try a free Ouch! Aid Arnica Compress from
Holistic Home Remedies
.
Bear Naked Granola
is sooo yummy! Try a sample & see for yourself!
Our Friends at
IKEA
are keeping our tummies happy at breakfast time once again! Sept 19 (that's today) through Sunday Sept 21, they're offering free breakfast until 10:30am! How much do we all LOVE Ikea!!
Join the
ELLE
Inner Circle Readers Panel - you'll be eligible for free samples & surveys!
Plan on doing some traveling? Get a free
Booklet
with 151 travel tips!
Get a free cookie from
Kashi
.
Grab a free 4 color pen from
Mivodesign
.
Manage your health with a free USB Key from
My Care 360
.
Show your love of country - carry a free pocket size Constitution and Declaration of Independence (just in case you need to refer to something...) compliments of
The Heritage Foundation
- in all seriousness, this would be great for students.
Try
Playtex
Sport Tampons.
Did you join General Mills
Psssst
program when I posted it a few weeks ago? If you didn't you definitely should - I've already received a free 32oz sample of Progresso Broth to try!
Proctor & Gamble
has a new magazine, Rouge - it is a new beauty, fashion and style resource. Rouge is launching with a premiere magazine issue this Fall - subscribe for free now!
Airborne
has got to be one of the best products ever invented! Grab a free sample & send ones to friends too - keep everyone healthy this winter!
Does your hair need help? Try a sample of
Sunsilk
!
Tell Mr. Clean how much you love his
Magic Erasers
, and he'll send you a free mini magic eraser!
Do you live near a
Disney
Park? Well, if you do, in 2009 Disney is launching it's What Will You Celebrate offer - FREE ADMISSION on Your Birthday!!! - Awesome Deal!!!
Grab a free sample of
Scents of Nature
perfumes.
Try new
SCID
heatburn relief.
Walmart has the following samples available:
Cresh Whitening Expressions
Toothpaste
Gain with Baking Soda
Jergens Naturals
Need to try a new Perfume or Cologne? Try the following:
Secret Obsession
by Calvin Klein
There you have it... This week's goodies - Enjoy!!!
Turning Lemons into Pink Lemonade!

Posted by Liz of Pink Lemonade

Featured Weekly on Posh Mama Online Magazine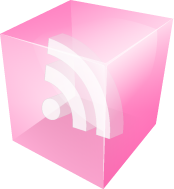 Don't miss a Thing! Subscribe to Pink Lemonade's Feed

Subscribe to Pink Lemonade by Email

Be sure to enter our Fall Fling/Blogaversary Giveaways!!