H
ow many times have you been looking for just the right gift, but didn't want to go all over town or search every corner of the web to find what you're looking for? Search no more!!
Kiss My Style
is your one-stop shop for so many cute gifts!
Looking for bath products? How about
Hawaiian Wedding Cake Whipped Cream Soap
... Or what about a cute set of
Black and White Ceramic Shakers
. Don't forget that the Holidays are all too quickly approaching, wouldn't a cute
Compact Mirror
make the perfect stocking stuffer?
Be sure to check out all the fantastic products at
Kiss My Style
- and while you're at it, why don't you take a moment and enter to win the gorgeous pink magnet set from
Kiss My Style
. Just visit our
Contest Page
for instructions on how to enter! We're giving it away on Monday, so don't miss out - enter today!
Turning Lemons into Pink Lemonade!

Posted by Liz of Pink Lemonade

Featured Weekly on Posh Mama Online Magazine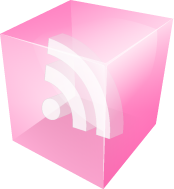 Don't miss a Thing! Subscribe to Pink Lemonade's Feed

Subscribe to Pink Lemonade by Email

Be sure to enter our Fall Fling/Blogaversary Giveaways!!