It's just around the corner... Can you almost hear the crisp leaves crunching under your feet as you take a walk on a cool day? Can't you just faintly smell the apples ripening and aromatic in the warm afternoon sun? Can you picture the brilliant colors of red, orange, yellow and brown bursting through the green of a tree?... Yes, Fall is inching it's way closer to us - in fact, it's almost on our doorstep!
Fall is, without a doubt, my favorite time of the year. The smothering heat of summer is all but a memory and a good portion of the festivities of the year lie just ahead. With the weather turning cooler, the urge to decorate our homes for the upcoming season seems to call to us and we begin to make our homes warm, cozy and inviting for the cooler weather that lies ahead.
Here are a few ways we can decorate our homes without breaking the bank...
Take a walk around - there are, undoubtedly, fall things you can gather... acorns, twigs with moss, pine cones and seed pods. Bring them home and place them in a beautiful basket on the coffee table or hearth.
Grab some mini pumpkins at the market - just seeing a pumpkin evokes the feeling of fall. Grab a few different sizes and make a cute little grouping on a side table (odd numbers work best). These smaller pumpkins are usually pretty hardy and should last all season as long as long as they don't have an nicks or cracks in the skin.
Dig out a throw in a rich autumn color to drape over your sofa. Same goes for throw pillows!
Place some gorgeous mums on the front porch - a little grouping with a couple of potted mums and a few mini pumpkins would be a really cute fall welcome for your visitors.
Gather all the beautiful fall leaves - wash them and then rub them with a good moisturizer front and back (to prevent drying and curling) and the number of ways you can decorate with colorful leaves is endless.
Empty out those terracotta pots from summer plantings - rinse them down, bring them in and fill with foam - top them off with some great moss and the number of things you can display atop the moss is endless (maybe some of those acorns or seedpods) A grouping of three of these pots on a coffee table would be gorgeous!
Don't throw away those cornstalks from your summer corn - cut them off at the base and tie them in bundles to set on your porch.
With very little money and some creativity, your home can quickly transform from the cool, crisp of summer to the warm, cozy retreat of fall.
Turning Lemons into Pink Lemonade!

Posted by Liz of Pink Lemonade

Featured Weekly on Posh Mama Online Magazine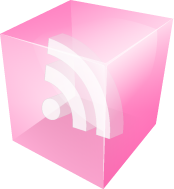 Don't miss a Thing! Subscribe to Pink Lemonade's Feed

Subscribe to Pink Lemonade by Email

Be sure to enter our Fall Fling/Blogaversary Giveaways!!