T
he winner of the $50 Gift Certificate to Candle Bay is....
Sandy at
Mom Forever and Ever
Here's the Random Integer Pick:
Random Integer Generator
Here are your random numbers:
21
Timestamp: 2008-09-08 12:39:51 UTC
Congratulations, Sandy - I'll be popping an email over to you in just a few minutes, enjoy your candles!
Turning Lemons into Pink Lemonade!

Posted by Liz of Pink Lemonade

Featured Weekly on Posh Mama Online Magazine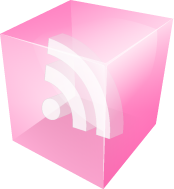 Don't miss a Thing! Subscribe to Pink Lemonade's Feed

Subscribe to Pink Lemonade by Email

Be sure to enter our Fall Fling/Blogaversary Giveaways!!