W
ow!! This contest had an unprecedented number of entries this week!! 182 to be exact - that's more than we've ever gotten before in one giveaway - thank you so much!!
The winner of the $75 Gift Certificate from
Perfume Emporium
is....
Rgbchick who left us a comment!
Here are your random numbers:
119
Timestamp: 2008-09-22 12:24:49 UTC
Congratulations, Rgbchic - I'll be popping an email over to you in just a few minutes, enjoy smelling wonderful with all that new perfume!
Turning Lemons into Pink Lemonade!

Posted by Liz of Pink Lemonade

Featured Weekly on Posh Mama Online Magazine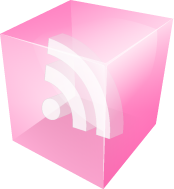 Don't miss a Thing! Subscribe to Pink Lemonade's Feed

Subscribe to Pink Lemonade by Email

Be sure to enter our Fall Fling/Blogaversary Giveaways!!