M
ost people think that January is the perfect time to begin a weight loss program - but actually, Fall is one of your best bets when you're trying to start to get your weight under control.
All summer long, we've been foot-loose and fancy-free... picnics in the park, cookouts with friends, visits to theme parks and fairs - none of them were probably very good for our waistlines, but it was summer... who cared? Now that the school bus is making its regular stops and the mornings are cool our schedules are finally back to normal and we can work time into our routines to take care of
ourselves
. A crisp morning is just the thing to motivate us to take a morning walk amongst the brightly colored leaves, or visit to the farmers market to pick out beautiful fall produce to bring home and include in our meals.
Fall foods are just the thing to help us with our calorie cutting - pumpkins, apples, squash and soups loaded with veggies.
For most of us, when we think of pumpkin, we think pie! But why not try to make a pumpkin soup, or maybe a smoothie with some canned pumpkin, nonfat vanilla yogurt and some pumpkin pie spice? Better yet: Toast those pumpkin seeds and sprinkle them on salads, soups, you name it... they're loaded with super healthy Monounsaturated Fatty Acids (MUFA's)!
Add diced apples to your salad or chop them a little smaller and mix then into chicken salad. Sautee some apples and onions in just the smallest amount of butter (I said small!) and brown sugar and serve atop grilled chicken breasts or pork chops. Apples are so versatile, they can be used anywhere - just put your brain to work!
As the weather cools, soup is a fantastic way to work in those fall veggies. Soup is filling, generally low cal, and freezes well. Stir up a pot and you'll have a warm, full tummy.
Yes, fall is one of the best times of the year - we can get outdoors and play in the cooler weather, pick apples and veggies of all kinds and cozy up with a warm throw in the evenings. The kids are back to school and our routines are back to normal - what better time to kick up or start our weight loss plan?
Turning Lemons into Pink Lemonade!

Posted by Liz of Pink Lemonade

Featured Weekly on Posh Mama Online Magazine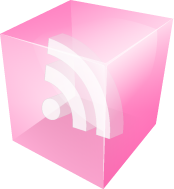 Don't miss a Thing! Subscribe to Pink Lemonade's Feed

Subscribe to Pink Lemonade by Email

Be sure to enter our Fall Fling/Blogaversary Giveaways!!