Do you remember back in the beginning of June when I announced the newest members to our family... Bella (the white & tabby one) and Elvis were tiny rescued feral kittens each just weighing mere ounces over two pounds. We brought them home and the girls were ecstatic - they doted over these two small bundles, they even fed them, gave them water and brushed them. Yes, these two little visitors were going to work out fine!
That was about five months ago - let's take a look at the picture as it exists today...
Our two tiny kittens now look nothing like the palm-size fireballs we brought home one Saturday afternoon in June - instead they're pretty close to full-size adolescents and, like most teens, are feeling their boundaries and getting into more trouble than can be imagined.
Elvis began his life here as the feisty one - hissing at us when we came near - wanting nothing to do with anyone but his brother. With lots of love and patience, Elvis is now the calm one - preferring to sit with you and just "be", he starts to purr quite loudly the minute he's petted or picked up. He's quite a sweet little guy.
Bella, on the other hand is the rebellious teen. Living up to his parents' Alley Cat status, he's always on the prowl for something to eat. Don't even think of running to switch the laundry after dinner if there is any kind of food on the table because it
will
be gone when you get back (even if you're only gone 2 minutes!) Every morning at five o'clock, like clockwork, Bella pesters his brother until they're both tearing through the house, bumping against walls, bounding over couches and tables. He takes toys into the bathtub and uses it like his own private skate park. He developed Feline Acne and had a little black chin for quite a while, requiring the daily application of hydrogen peroxide to clear it up. So far, these things have just been "annoying" on the "Mom-O-Meter" - but Mr. Bella (now lovingly referred to as "
Dumpster Muffin
") has now taken things to a whole new level...
He drinks from the toilet - yes, they do have a fancy "fresh-flow" kitty water fountain directly next to their food dish, but nope - H2O from the loo is so much "sweeter". He eats so much that his tummy is now dangerously close to dragging on the ground - and it flops from side to side when he runs. He's a chewer - don't even think of leaving any type of cardboard box where he can get to it, because he'll have it chewed up & torn apart before morning, leaving tiny bits of cardboard strewn all about the crime scene. But here's the kicker - the other day, I saw him on the floor underneath his "favorite chair" (the one he's laying on in the above picture) and the next thing I know he's disappeared. Minutes later, Lauren cries out "Mom, Look!!" and Mr. Bella's foot is dangling in space beneath the chair - it seems that he's been taking every opportunity while we're gone to rip a hole in the underlining of his favorite chair so that he can crawl up into the under portion and cuddle amongst the springs. Good 'Ole "Bella, Bella, Dancerella" as Lauren calls him (he's actually named after famed Gymnastics Coach Bella Karolli) is on my very last nerve. I've tried so very hard to like him, after all, he is a really beautiful cat.
Oh, dear Bella... when will you ever calm down and stop being so "
Wild
"? I know you're only seven months old, but chewing the hole in the chair just screams "Dog" - are you confused? Should I be giving you Milk Bones instead of Pounce treats?
I'm going out today and buying dear Mr. Bella one of those dogie chewy bones - maybe that will help some - but until then
He's Driving Me Crazy
!!!
Turning Lemons into Pink Lemonade!

Posted by Liz of Pink Lemonade

Featured Weekly on Posh Mama Online Magazine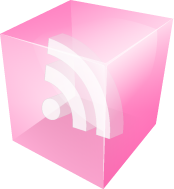 Don't miss a Thing! Subscribe to Pink Lemonade's Feed

Subscribe to Pink Lemonade by Email

Be sure to enter our Fall Fling/Blogaversary Giveaways!!