L
ittle Miss Lauren, today is your seventh birthday. It truly seems like only months ago that we brought you home from the hospital - long spindly, springy legs, a headfull of jet black hair and your now infamous lack of the need to sleep.
Today you are a beautiful, vibrant first grader... you no longer posses that headfull of jet black hair, instead your blondeness stands out from the rest of our little family.
You are smart and talented, but most importantly, you are a kind and giving person. You think of others too - for example, you had five dollars in your wallet the other day and when you went shopping with Grandma, instead of spending it all on yourself, you decided to spend half of it on your sister (all on your own). You have been, by fate, forced to take on the Big Sister role even though you are almost exactly five years Collette's junior. You take it upon yourself to help her with things like homework or getting dressed - turning it into a game so it's fun for you both.
Your intelligence at seven continues to blow me away - explaining things to me like the solar system, or how dinosaurs lived - things that I never even began to know the workings of in the first grade. You can read stories to
me
now and love to read to both me and your sister, things like Laura Ingalls Wilder or Beverly Cleary, stuff I was reading in the fifth grade. You're having your first, official spelling test today with words like mat, the and goat and you had them mastered by Tuesday.
You are an outstanding athlete. It seems like everything you try to do, you succeed in. When you began to take swimming lessons, you, at four jumped up three levels in two weeks and last year you jumped from a
preschool
level three to a
grade school
level four in that same small amount of time (that's six whole levels!). But, far and away your most outstanding sport is gymnastics. Yes, you have been in the gym since you were old enough to walk, first at a "Mommy and Me" class, then a preschool class and now you're part of an invitation-only pre-elite training program. I am constantly amazed at how you do the tricks you do and I cringe with fear every time you fall from the beam or bars. But, in your true form, you pick yourself right up again and keep on going. Your dream is to one day be an Olympic gymnast, who knows, if you keep it up kiddo - you just might me.
You greet each day with a new found excitement - ready to see what this one will bring. You have so many friends - I've often heard them arguing over who was going to be at your side on a given day. It's no wonder - as kind and outgoing as you are.
You are wise beyond your years - often providing insight to a situation that I would never have considered. You are your Sister's best friend when she has no one else, and you are truly my little sweetheart. It brightens my day every time I hear the words "I Love You, Mommy" - and you tell me often - I love that.
Happy Seventh Birthday, my little sweetheart. I hope your Birthday day is everything you are wishing for, and more... you definitely deserve it!
All My Love,
Mommy
xxoo
Turning Lemons into Pink Lemonade!

Posted by Liz of Pink Lemonade

Featured Weekly on Posh Mama Online Magazine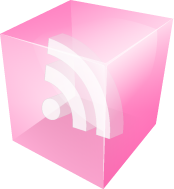 Don't miss a Thing! Subscribe to Pink Lemonade's Feed

Subscribe to Pink Lemonade by Email

Be sure to enter our Fall Fling/Blogaversary Giveaways!!