It's finally here.... Friday!!! Time for some freebies...
Adams Golf
has personalize golf club grips for you
Bacardi
has some cool music downloads to play at your Halloween party.
Dunkin Donuts
has a new dark coffee to try out.
Haydee Chocolatier
has free truffles to send you.
Healthy Home Book
has a free book about keeping your home healthy (from the "What to Expect" people).
Zarbees
would like you to try their all-natural cough syrup.
JC Penneys
has a free High School Musical 3 music download.
NEA
Has several free publications, including
Imagine! Introducing Your Child to the Arts available.
One A Day
will send your loved ones a free call from Elen Degeneres to remind them to go get a mammogram (I had mine today - how about you ladies!)
Santa Claus Museum
will send a letter from Santa to your child.
Taco Bell
is giving away free tacos whenever someone steals a base in the World's Series (so far they've got 1)
Tyson Foods
has a special book about giving thanks at the dinner table (just in time for Thanksgiving!)
Walmart has the following samples available:
Folgers Coffee
Nutritioniste Ultra Lift
Always Infinity Pads
(These are awesome!)
ZGC Teas
wants you to try one of their great teas.
Turning Lemons into Pink Lemonade!

Posted by Liz of Pink Lemonade

Featured Weekly on Posh Mama Online Magazine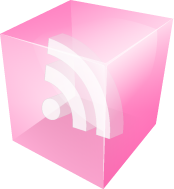 Don't miss a Thing! Subscribe to Pink Lemonade's Feed

Subscribe to Pink Lemonade by Email

Be sure to enter our Fall Fling/Blogaversary Giveaways!!