T
oday is Halloween...
It also happens to be Friday, which would make this officially the Friday Free stuff... "Halloween Edition". If you've just been lurking in the background, checking out our freebies but not actually signing up for any - now is the time! There are stockings that will need to be stuffed in just 54 more days! So, without furth.....
...Ding-Dong.....
(open very creaky door)
..."Why look how cute you are"....
(children smiling)
...Oh, I'm a Freebie, Lady - Here are the Freebies for the week...
If your kiddos are into Nick Jr. characters & you haven't carved your pumpkin yet, head on over to
Nick Jr.
for some free patterns of their most popular characters.
Grab a free
Bob's Garage
T-shirt.
If you're a Teacher, grab this
Feed the Pig
Math Skills packet for Tweens to Bring Math Skills to Life and Help Your Students Learn How to Make Money-Smart Decisions!
Pick up a Red Dress Pin for Women's Heat Health from
Go Red for Women
.
Be sure to remember to vote on Tuesday - and as a reward, if you wear your "I Voted" sticker to any
Krispy Kreme
, they'll give you a free doughnut.
Grab a religion-based Superhero story CD from
Kid's Corner
(click the "click here" & then use the email to request the cd)
Pick up a free sample of
Sweetstacks
Pancake Mix.
Send
Target
five of their plastic bags and in January, they'll send you a coupon for a free reusable totebag.
If you missed out on the free T-shirts at
Celebdish
, they've got totebags up for grabs now.
Turning Lemons into Pink Lemonade!

Posted by Liz of Pink Lemonade

Featured Weekly on Posh Mama Online Magazine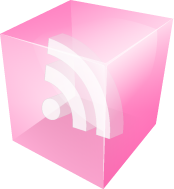 Don't miss a Thing! Subscribe to Pink Lemonade's Feed

Subscribe to Pink Lemonade by Email

Be sure to enter our Fall Fling/Blogaversary Giveaways!!