T
omorrow is Halloween - ghosties and ghoolies will be coming by your place (
along with a few assorted cheerleaders and batmen
) to collect some very tasty sugar-laden treats.
Halloween is a fun and exciting holiday, not only because of the spooky fun, but because the next day, November 1st, we can all begin to get into the spirit of the Holidays and start thinking (if you haven't already) of shopping for those perfect gifts for the special people in your life.
Yes, we could get in our cars and drive to the local mall (sure, it's festively decorated) but gas costs a fortune, not to mention the fact that you'll be driving around for twenty minutes looking for a parking spot. Once you get inside you'll have to dodge the inevitable gangs of middle school and high school kids "hanging out" trying their best (and failing) to look cool. Then, maybe, just maybe - you'll find something really great.
Better yet, do your shopping this year in your pj's with a hot cuppa. You'll be doing yourself (and the environment) a favor! A great place to start is
Tip Junkie's Mom-Preneurs Shop-a-Thon
. Laurie from
Tip Junkie
has been hard at work compiling a list of products made by Mom-Preneurs just like you. With the economy in the slump that it is, we're all struggling to keep our businesses afloat - why not check out the wonderful products that these great business women have to offer before you head out to the Mall or the local giant discount retailer. You'll definitely end up with a more special gift and the experience will actually be jolly instead of junky!
Turning Lemons into Pink Lemonade!

Posted by Liz of Pink Lemonade

Featured Weekly on Posh Mama Online Magazine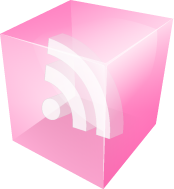 Don't miss a Thing! Subscribe to Pink Lemonade's Feed

Subscribe to Pink Lemonade by Email

Be sure to enter our Fall Fling/Blogaversary Giveaways!!