A
friend of mine sent this in an email to me last night to answer & send to others. Of course, my bloggy-mind always working, thought - hey... why not post it & tag others... that would be fun!
The rules are that you can only answer each question with one word - not a simple as it sounds. Here goes...
1. Where is your cell phone? Counter
2. Your significant other? Eric
3. Your hair? Unmanageable
4. Your mother? Babysitting
5. Your father? Golfing
6. Your favorite thing? Kids
7. Your dream last night? Gone
8. Your favorite drink? Starbucks
9. Your dream/goal? Travel
10. The room you're in? Office
11. Your fear? Loss
12. Where do you want to be in 6 years? Comfortable
13. Where were you last night? Home
14. What you're not? Bored
15. Muffins? Blueberry
16. One of your wish list items? Laptop
17. Where did you grow up? California
18. The last thing you did? Breakfast
19. What are you wearing? PJ's
20. Your TV? Loud
21. Your pet? Elvis
22. Your computer? Slow
23. Your life? Insane
24. Your mood? Grumpy
25. Missing someone? Squiggles
26. Your car? Hybrid
27. Something you're not wearing? Makeup
28. Favorite Store? WholeFoods
29. Your summer ? Boring
30. Your favorite color? Pink
31. When is the last time you laughed? Evening
32. Last time you cried? Thursday
33. Who will/would re-post this? Others
34. FOUR PLACES I GO OVER AND OVER:
a) School
b) Grocer
c) Gymnastics
d) Tutoring
35. FOUR PEOPLE WHO E-MAIL ME:
a) Dad
b) Juliet
c) Eric
d) PoshMama
36. FOUR OF MY FAVORITE FOODS:
a) Coffee
b) Chocolate
c) Peas
d) Cheese
37. FOUR PLACES I WOULD RATHER BE RIGHT NOW?
a) Sydney
b) Honolulu
c) London
d) Victoria
Well, that was pretty painless - although I did have to think a bit to only answer with one word (okay, I cheated - kind of - on Whole Foods... but would Whole have made any sense?)
Now, the moment you've all been waiting for! The tag...
I tag everyone reading this! Whenever I get tagged, I'm always stressed out trying to find the time to post the memes I've been tagged with - so here it is:
If this looks like fun, feel free to consider yourself tagged - if not, pass it by. Think of it as a "brain exercising" challenge!
Turning Lemons into Pink Lemonade!

Posted by Liz of Pink Lemonade

Featured Weekly on Posh Mama Online Magazine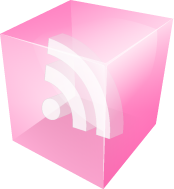 Don't miss a Thing! Subscribe to Pink Lemonade's Feed

Subscribe to Pink Lemonade by Email

Be sure to enter our Fall Fling/Blogaversary Giveaways!!