What little girl doesn't look absolutely adorable in a tutu? I can't think of any, and I'll bet you can't either!
Sara Rose Tutus
makes the most beautiful tutus I have seen just about anywhere - handmade to your specifications.
When Stacy contacted me last Winter and offered to make Little Miss Lauren a tutu, I was thrilled. I mean, Lauren is a gymnast & not usually a tutu wearer, but when that frilly pink tutu came in the mail - she never wanted to take it off! The very next day at sharetime, she marched into her Kindergarten class with her tutu in hand and was the envy of every little girl in that room. Of course, all the other Moms had to know where she had gotten it because it is just the cutest thing they'd ever seen!
One of the tutus that have been the most popular in our comments has definitely been the Ladybug Tutu. Isn't this just darling... and wouldn't it make a great Halloween costume?... Just add a black leotard and an antennae headband (maybe even a sparkly ladybug wand) and you'll have a complete Halloween costume that was not only simple to put together, but can be worn over and over again after Halloween (and after all, isn't that the TRUE test of a great costume?).
Speaking of Halloween costumes, Stacy has some other really cute options, (these are just a few)...
This little Pumpkin tutu is also one of the most popular in our comments section. All this one needs is a green t-shirt and, of course, a sparkly pumpkin wand and a pumpkin fairy is in the works!
How about little bunny tutu for trick-or-treat this year? Any kiddo showing up at my door wearing this would surely get tons of extra candy... simply adorable!
So, whether you're looking for a Halloween costume or simply a beautiful, fluffy tutu for your princess to wear and feel like a.... well,... princess, make sure to stop by and visit Stacy at
Sara Rose Tutus
- she can handcraft any tutu you can dream up!
Would you like a chance to win one of Stacy's tutus? Simply visit our
Contest Post
for details on how to enter!
Turning Lemons into Pink Lemonade!

Posted by Liz of Pink Lemonade

Featured Weekly on Posh Mama Online Magazine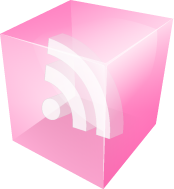 Don't miss a Thing! Subscribe to Pink Lemonade's Feed

Subscribe to Pink Lemonade by Email

Be sure to enter our Fall Fling/Blogaversary Giveaways!!