H
ow often have you gotten dressed and looked in the mirror, only to find your bra straps showing? Or maybe you've got this great outfit, but because of those pesky straps, you've got to wear an uncomfortable (an not always so effective) strapless bra. Your dilemma is solved!!
Strappys
decorative bra straps fix both of those problems and more!
Now, instead of having those ugly bra straps hanging out, you can look elegant in beautiful jeweled or decorative fabric straps - sure to be just as much a fashion accessory as any belt or handbag.
Strappys
is famous for their bejeweled styles, but they've also got some great fabric styles for those not so dressy days. I love these
Lilac Pink Flower Bra Straps
, wouldn't they be darling with a spring or summer outfit?
Looking for something a little more dressy? Aren't these
Pink Rose Jewelry Bra Straps
just beautiful?
Would you like a chance to win a set of
Oval Link and Crystal Strappys Bra Straps
? Simply visit our
Contest Post
for details on how to enter!
Turning Lemons into Pink Lemonade!

Posted by Liz of Pink Lemonade

Featured Weekly on Posh Mama Online Magazine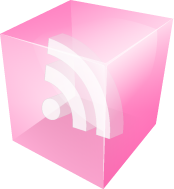 Don't miss a Thing! Subscribe to Pink Lemonade's Feed

Subscribe to Pink Lemonade by Email

Be sure to enter our Fall Fling/Blogaversary Giveaways!!