Simple and classic... yet elegant all in one piece of jewelery. It's what we're all looking for when we pick out a piece to wear everyday -
Tags-n-Stones
is the place to find just such a piece.
Whether you're looking for a great necklace to give as a gift to Grandma, or a beautiful bracelet for yourself, each will be hand-stamped with your special names or message. There's even a cute dog bone tag for your pampered pooch's collar!
The Holidays are so close we can almost reach out and grab them - be sure to put
Tags-n-Stones
on your list of places to check out when it's time to buy a special gift for that very special someone (don't forget to put yourself on the "
special someone
" list!).
Today is the very last day to enter to win a beautiful 1-disc necklace, personalized with up to three of your special someones names. Don't miss out on your chance to enter -
This
giveaway ends tonight at 11:59 pdst.
If you haven't already entered, pop on over to our
Contest Post
for details on how to enter... It's sooo easy - and who knows... tomorrow, YOU may be the proud owner of a beautiful personalized necklace from
Tags-n-Stones
!
Turning Lemons into Pink Lemonade!

Posted by Liz of Pink Lemonade

Featured Weekly on Posh Mama Online Magazine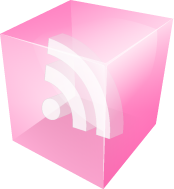 Don't miss a Thing! Subscribe to Pink Lemonade's Feed

Subscribe to Pink Lemonade by Email

Be sure to enter our Fall Fling/Blogaversary Giveaways!!