T
oday's treat is one of my favorite veggies to serve at a holiday meal. Green beans are available all year long so this one would work for Thanksgiving, Christmas, Easter... just about any holiday you can think of. They're also just plain great with
any
special meal!
Click to Print Recipe
Green Beans with Bacon
8 Slices Thick-Cut Bacon, Coarsely chopped
1 Large Onion, Chopped
1/3 Cup Cider Vinegar
1 Tbsp. Sugar
1/2 tsp. Pepper
2 Lbs. Fresh Green Beans, trimmed, cooked & drained
(
or
) 3 (9oz) pkg frozen, cooked & drained.
__________________________________________________________________
Cook Bacon in a large skillet over medium heat until brown & crisp. Remove from pan to paper towels to drain. Pour off all but 1 Tbsp. drippings.
Add onion to skillet and saute until it begins to caramelize.
Add bacon back to skillet along with vinegar, sugar & pepper. Cook stirring until sugar is dissolved and mixture is hot & bubbly.
Add beans and toss to coat and heat through.
- Serves 8 -
Turning Lemons into Pink Lemonade!
Posted by Liz of Pink Lemonade

Featured Weekly on Posh Mama Online Magazine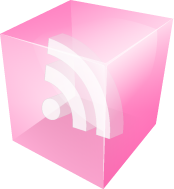 Don't miss a Thing! Subscribe to Pink Lemonade's Feed

Subscribe to Pink Lemonade by Email

Be sure to enter our Fall Fling/Blogaversary Giveaways!!