I
t's Tuesday - what will you have for dinner tonight? Here's what's going to be on our table...
Polenta Pie
1 lb. Ground Beef
1 Onion, chopped
2 Portabello Mushrooms, cut into cubes
1 (14.5 oz) Can Crushed Fire Roasted Tomatoes
1/2 lb. Part Skim Mozzarella Cheese, sliced
1 (1lb 10 oz) Jar Spaghetti Sauce
1 cup Water
1 cup Instant Polenta
1/2 cup Heavy Cream
1/2 cup Grated Parmesan Cheese, plus extra for sprinkling
2 Tbsp. Olive Oil
1/4 tsp. Allspice
Salt & Pepper
___________________________________________________

Preheat oven to 350.
Brown ground beef in a large skillet adding salt & pepper, drain & set aside. In the same skillet, sautee mushrooms and onion over med. heat with the olive oil add browned ground beef, 1/2 the jar of spaghetti sauce (reserve the rest for another use), allspice, water and tomatoes, lower heat and simmer.
In Med Saucepan, bring 3 cups water and 3/4 tsp. salt to a boil. Whisk in the polenta until it gets thick (around 3 min). Whisk in the cream, Parmesan cheese and 1/4 tsp of pepper - whisk until smooth. Pour into a large, greased casserole dish.
Top Polenta with mozzarella cheese and then beef mixture.
Sprinkle extra Parmesan on top of beef mixture & heat in oven until hot & bubbly (about 20 min).
Whip up a quick salad to serve along with it and dinner is done!
Turning Lemons into Pink Lemonade!

Posted by Liz of Pink Lemonade

Featured Weekly on Posh Mama Online Magazine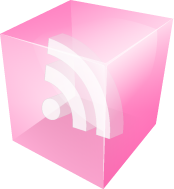 Don't miss a Thing! Subscribe to Pink Lemonade's Feed

Subscribe to Pink Lemonade by Email

Be sure to enter our Fall Fling/Blogaversary Giveaways!!